Have you wondered if project management was a good career path for you, and if so, just how to become a project manager?
Do you find yourself naturally organizing, planning, and keeping track of plans of goals? Do you have a knack for coordinating events and ensuring everything moves forward as planned?
You may be a natural born project manager.
Have you dreamed of having a job that lets you use these skills in a way that's meaningful, fulfilling, and pays incredibly well?
Project management may be your dream job.
But maybe you have questions about project management as a career choice. And questions about just how to get that great project management job.
If so, I'm here to answer those questions. Read on for the ultimate guide on how to become a project manager.
How to become a project manager without experience
Yes, it is possible to get a project management role without having the specific job title "project manager" before.
To become a project manager without experience, look at the skills and experience you have so far. You'll likely see you have experience that relates to what a project manager does.
How can I become project manager with no experience?
To become a project manager without experience, look at the skills and experience you have so far. Identify work you've done that relates to project management, such as scheduling meetings, coordinating activities with a team, or building budgets. You can show this as experience when applying for project management roles.

You can also move into a project management role in your current job.
You can also look for ways to get experience in your current role.
This may mean talking with your current manager about helping on projects or finding ways to add value in your current role.
From there, you may be able to move into a junior project manager role in your current company, or seek a junior project manager position elsewhere.
And many people move into project management from roles and areas such as administrative assistant, business analyst, marketing, accounting, events planning, and more.
To best assess the skills you have and want to use, it helps to better understand what a project manager does.
What Does a Project Manager Do?
A project manager helps organizations have successful projects by leading teams though project planning and execution.
Project managers lead teams to complete projects that deliver solutions.
These can be projects of all sizes and complexities. Projects can be big or small, complex or simple. But they all have a goal and a timeframe, and a seek to solve a problem or create something useful.
Because projects are often made up of many parts, a project manager needs to keep everything on track and moving forward. This often means wearing many hats and reacting to unexpected needs.
For example, if a delivery of important equipment is delayed, the project manager must manage the vendor, assess the impact to the timeline, and speak with the customer if the project is delayed. The project manager could also find alternatives to help the project stay on track.
This requires communication, assessment, problem-solving, relationship-management, and composure.
Project management involves many different types of activities. Here's a partial list of high-level activities to give you an idea of the types of work a project manager does:
1. Planning the Project.
Project planning includes solidifying the project scope (what's included in the project), identifying what activities need to be carried out to complete the project, identifying the resources needed, budgeting the costs, among other activities.
The project manager works with the team, customer, and other stakeholders to understand what's needed to successfully complete the project.
A lot of work goes into planning the project to ensure risks are accounted for and the project can be executed smoothly and successfully.
2. Coordinating Resources and Activities.
With so many people and activities needed, it's critical to have someone who can keep it all in order and keep things moving forward. The project manager serves as the key point person to coordinate all activities across the project.
3. Executing the Project.
The project manager ensures that team members perform the tasks necessary to complete the project successfully. Even if a project has been well-planned, someone still needs to make sure that everything moves forward as planned.
And even well-planned projects encounter surprises. The project manager helps the team successfully navigate unexpected challenges along the way.
4. Controlling for Project Success.
The project manager reports on project progress, communicates with stakeholders, manages the budget, and ensures that everything moves forward smoothly and everyone is doing their part.
As you can imagine, communication is a huge part of the role.
For more detail on what a project manager does, this article will give a long list of activities:
Project Manager Roles and Responsibilities: What Does a Project Manager Really Do?
What Skills are Needed to be a Project Manager?
If you're wondering how to become a project manager, you're likely wondering if you have the skills needed.
A project manager users many different skills. That's one thing that keeps the work interesting and allow you to continue to grow and learn.
To be successful, project managers must be able to think clearly, collaborate and work well with others. They must be self-driven and pro-active. Soft skills such as interpersonal skills are just as critical as technical skills.
Here are some of the top skills a project manager uses:
1. Communication.
Because communication is a key component of project management, this is one of the most important qualities of project managers who excel.
Projects require different types of communication for different needs, and great project managers know how to determine and meet the various communication needs.
You will need to communicate when things aren't going as expected. You'll need to communicate with team members and executives. And you'll need to sometimes have difficult conversations while maintaining relationships.
And your communication skills extend to organizing information and writing. You'll create reports and share project status with stakeholders in a way that's easy to understand.
2. Leadership.
The role of project manager is a leadership role.
Leadership skills such as consensus building, motivating teams, influencing team members and stakeholders will all serve you well as a project manager.
3. Team-Building.
Team members must work together to successfully deliver the right solution to meet the customer's needs. Project managers need to help build strong teams. Using team-building and collaboration techniques help you get the most from your team.
4. Problem-Solving.
Projects are not executed in completely controlled environments. There are often unexpected problems during the course of your project.
Great project managers are willing to step up to meet challenges and solve problems.
This easy-to-use guide clearly lays out 7 Problem-Solving Steps to Conquer Even the Toughest Problems. It can set you apart as a trusted and competent leader.
5. Organizational skills.
Most project managers lead more than one project at a time. It's critical to be able to keep you eye on multiple priorities and everything you're responsible for.
6. Budgeting.
You'll gather information on costs for items included in your project and then keep track as you spend money during your project.
You also need to know if the project is going over budget so you can address it. Read How To: Your IT Project Budget Template for more information on creating project budgets.
7. Creating and managing schedules.
You'll work with the project team to identify what needs to be done to execute the project. This article explains in easy-to-follow language how to create a project schedule.
8. Managing risks.
Project managers need to help the team identify potential risks before they happen. Use a Project Management Risk Matrix to prepare in advance. Then make sure you know how to manage risks with this guide: How to Manage Project Risk While Running Your Project.
9. Attention to detail.
There are many moving parts happening at the same time. It's important to stay on top of the information so nothing is missed during the life of your project.
10. Time management.
As a project manager, you'll need to have a good grasp of how long project activities will take, and ensure the team meets those time goals and targets.
Even if your team is facing a tight deadline.
As a professional, you'll need to be able to manager your time well. Productivity and project success is important from both perspectives.
11. Critical thinking.
As a project manager, you've got to step back at times and think about challenges and problems. Every project is different in some way. You'll need to be able to work with your team to address challenges as they come up.

If you're starting in a junior role, you'll be able to grow and develop these skills as you support projects and teams.
As you gain experience, you'll find that you have opportunities to strengthen and use these skills to help your project teams succeed.
Read more here: 10 Essential Qualities of Great Project Managers
Project Management Software and Tools
Project managers use tools and software to help them plan and manage projects and teams. These tools help with collaboration, scheduling, budgeting, communication, and more.
Most of the project management software is user friendly and easy to learn.
Project Management Certifications
It's not necessary to have a project management certification to get a project management job or to have a successful project management career.
Some employers may prefer or require it, but not all.
And you can move into project management and then decide if you want to pursue certification.
Here are some of the top Project Management Certifications:
PMP: Project Management Professional. Issued by the Project Management Institute (PMI). The PMP Certification is globally recognized. To sit for the Project Management Professional exam, you must have 4500 hours of experience managing projects, and 35 hours of project management education to qualify to take the exam.

PMP-ACP: Agile Certified Practitioner. Issued by PMI. If you're a project manager working in an organization using more Agile approaches, this may be a better fit for you. You must have 2000 hours pf project management experience, 1500 hours of agile project experience, and 21 hours of agile training to qualify to take the exam.

CAPM: Certified Associate in Project Management. Also issued by PMI, this certification doesn't require experience and is an entry-level certification option.

PRINCE2. PRINCE stands for Projects IN Controlled Environments. This certification is more well-known in the UK than in the US.

CSM: Certified Scrum Master. Issued by Scrum Alliance. If you're working with teams using an iterative Agile approach, this entry-level certification will help you better understand Agile practices and lead a scrum team.

CompTIA Project+. This entry-level certification is designed for business professionals and addresses essential project management components.
It's not necessary to have a project management certification to get a project management job or to have a successful project management career.
Do I have What it Takes to be a Project Manager?
You may be a natural born project manager.
But more likely, because project managers do so many different activities and use a broad set of skills, you are stronger in some areas than others.
The great news – most of these things can be learned.
Some traits that will help you perform well:
Empathy
Composure
Humility
A growth mindset
Accountability
Adaptability
Strategic thinking
It also takes a bit of grit to be a great project manager.
Managing projects means dealing with people, and that can often be the trickiest part. You have to be able to manage different personalities and dynamics.
And projects come with challenges and surprises. You have to handle challenges without taking things personally. View challenges as growth and learning opportunities. This will make you a better project manager.
How much money can I make as a project manager?
According to Indeed.com, the average base salary of a project manager is $86,222 per year.
According to Glassdoor, the average base pay for a project manager is $66,137 per year, and can range up to $107,000.
The same site reports that the base pay for a Senior Project Manager is $85,292 per year, and can range up to $136,000.
If you're just moving into project management, your entry-level salary may be lower, but you can quickly increase your salary as you increase your skills and expertise.
What is the Career Path of a Project Manager?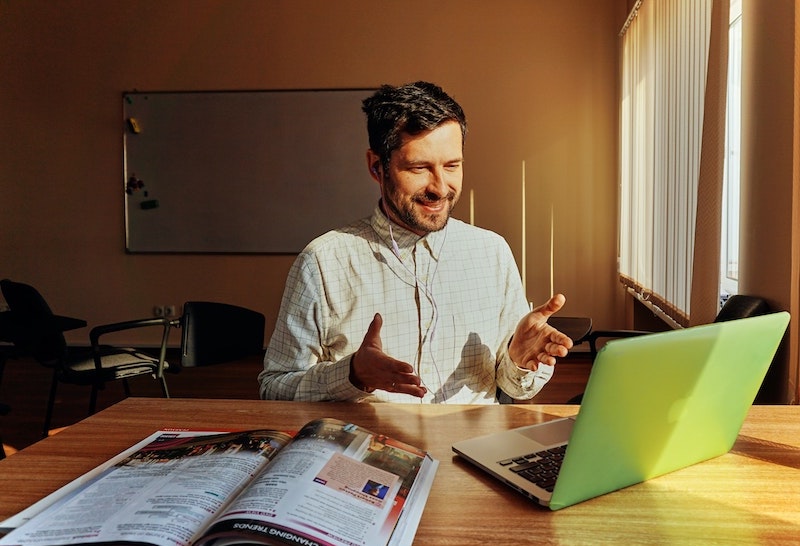 The project management career path isn't clearly defined, which is great news for anyone who wants to move into the role.
Some entry-level project management roles have job title such as the following:
Project Coordinator
Project Assistant
Project Analyst
Team Lead
Many other roles can lead to project management positions because they include elements of a project management role. Some examples are Administrative Assistant, Business Analyst, and Finance Analyst, but these are only a few.
It's possible to take on more project management activities in whatever role you're in, and start gaining experience right away.
Career Outlook
According to Project Management Institute's findings on Project Management outlook and demand, the demand for project managers continues to be high. Demand for Project Managers "is growing faster than demand for workers in other occupations" but it's feared that there won't be enough talent to meet those needs.
This is great news for anyone considering moving into project management.
According to findings by Project Management Institute, demand for project managers continues to grow.
What Industries Use Project Managers?
The career outlook is strong and Project managers work in a wide variety of industries and the career outlook is strong.
According to Project Management Institute's findings on Project Management demand, sectors with the highest demand for Project Managers:
Health care
Manufacturing and Construction
Information Services and Publishing
Finance and Insurance
Management and Professional Services
Utilities
Oil and Gas
But this isn't a comprehensive list. Many other industries and domains use project management skills: food and beverage industry, non-profits, and many more.
And project managers bring real value to an organization. They help ensure projects are completed successfully, saving the company time and money.
PMI (2017). Project Management Job Growth and Talent Gap 2017–2027.
How to Get a Project Management Job
There's no pre-defined project management career path. This is good because it allows you the flexibility to move into project management from any stage of your career!
But if you're wondering just how to become a project manager, there are ways to best go about getting a project management job.
These activities will help you get a project management job and become a project manager.
Understand the basics of Project Management
Now you understand the very basics of what a project manager does.
But if project management is new to you, take time to learn more about what a project manager does and the traits that are important to be successful.
Network
Networking is a key activity that sets more successful people apart from others.
Learning about career opportunities and increased visibility are only a two of the many benefits of networking. Some reports say that as many as 80% of jobs are secured through networking. Many jobs aren't ever even posted, and only filled through networking or referral.
But don't wait until you're actively looking for a job. Start networking now.
You'll have connections and relationships that can be helpful when needed. You'll gain insight and information that can help you when positions are available.
Here are 5 steps to naturally and easily networking to help your job search and career:
Think about what types of people you'd like to connect with. Do you want to speak with someone at a certain company, or someone in a specific role to learn more? This will help you target your outreach.

Reach out to connect. Have a mutual connection make the introduction, or use a tool like LinkedIn to connect.

Prepare in advance for any networking conversations you have. Instead of just "picking someone's brain," be more targeted and have questions ready for what you'd like to ask.

Provide value. If there's any way you can help someone during or after the meeting, do so. It could be as simple as sharing an article or resource you think might be interesting or helpful.

Follow-up. If the person gave you advice or actions to take, or introduced you to someone else, circle back and let them know how things are going. They'll appreciate it and be far more likely to help again in the future.
To get more guidance on how to easily network, read How to Network: Building Business Relationships That Feel Authentic
Prepare Your Resume
Your resume has one job in your job search: to get you an interview. Of course you won't rely solely on your resume. You'll be following other tips listed above.
But your resume plays a key role in your job search. It may be the deciding factor in whether or not the company wants to bring you in for an interview.
And it's your chance to let them know exactly how your experience makes you a great fit for the role.
Follow these tips to create a great resume.
Keep your resume short. The ideal target is one page. If you have extensive experience, two pages is acceptable.

Identify any relevant experience you have. Look at the job posting for the job responsibilities. Identify any related experience you have to position yourself for the role.

Describe results. When describing your experience, describe results where possible. Quantify with numbers as much as you can. Describe successes and results to show how you helped the company or project.

Tailor it to the job you're applying for. Don't use one resume for every job you're applying for. Take a moment to see how you can tailor your resume to best fit the job.

Proofread! Don't send a resume without first proofreading it for errors. You may have crafted a stellar resume, but if it includes errors, it can negate all that hard work you've put in. Better yet, have someone else proofread it for you.
Ace Your Interview
You've gotten a job interview – great! But you're not done yet. Once you get an interview, you've still got to do two things:
Demonstrate that you're the best candidate for the role.
Determine if this is a place you want to work.
The interview is for both of you to each determine if this is the best fit for each of you. Even if the company wants to hire you on the spot, you have to make sure it's a great fit for you, too.
Follow these guidelines to prepare for your interview.
Do your research. Before the interview, read the company's website, news, and social media platforms. This will give you a better understanding of what's happening with the company and good insight into the company culture. It also shows the interviewers that you've been proactive and done your research.

Prepare for questions you'll be asked. Expect to be asked questions to assess your fit for the role. This means they'll ask about your past experience. Many interviewers will ask questions that start with the words, "tell me about a time when…" These are behavior based interview questions. They help the interviewer see how you handle different situations. They also help the interviewer learn more about your experience and thought processes. Use this Epic List of Project Manager Behavioral Interview Questions to Prove You're the Ideal Candidate for the Job. It tells you exactly how to formulate an answer with both examples and stories.

Prepare questions to ask in the interview. It's just as important to ask questions of your interviewer or panel. If you don't ask questions, you'll look uninterested and unprepared. Ask questions to get more information about the company, the team, or challenges that the manager is most concerned about.

Come prepared. Bring pen and paper, copies of your resume, and even samples of your work. Use a folder or some other way to carry them neatly into the interview so you don't have papers falling as you enter to room. It will help you appear more organized – a desireable trait in a project manager.

Say "Thank you." Follow up with a "thank you" note or email within 24 hours of the interview.
Summary
This should give you a much better understanding of steps you can take to become a project manager. It's a fun and fulfilling career path that pays well, stays interesting, and can lead to many other opportunities.
If you're ready to become a project manager, my course Project Management Career Launch will walk you through all the steps – with templates, guides, and workbooks – exactly how to get your next – or even your FIRST – job as a project manager.
If you have questions about the course, let me know – I'm happy to answer them! I've put a lot of work into it to make sure it gives you what you need to get a great job in project management!
And I continue to add to it so you'll get all the updates at no extra cost.