These 7 awesome problem-solving steps can help you solve difficult problems, identify opportunities, grow your leadership skills, and take your career up several notches.
When you see peers in your organization handling big problems, are you ever amazed at how they do it?
Does it seem like they have some special natural ability you wish you had?
Maybe the idea of taking on a big problem intimidates you?
After all, problem-solving in the workplace can seem scary. There's a lot of pressure to get it right when you commit to that level of responsibility.
But there's also a big payoff.
What if you knew there's a step-by-step process you can follow to work through even big problems.
If you're working on your leadership skills, and want to grow in your career, this is a skillset you need.
Especially as a project manager.
You know it's important to add value to your organization.
And your boss may be looking to you to take on bigger challenges.
But the idea of how to do that may be a bit baffling.
If you can solve problems, you'll be able to step in and lead through even tough challenges.
And the great news is…
You don't have to have all the answers to be able to do it.
Simply follow these 7 problem-solving steps for a formula you can use over and over again.
And you can lead your team to amazing outcomes.
This is a skill you need NOW to level-up your career. This is one you can feel great about. It helps you. It helps your team. And you can take it with you wherever you go.
7 Problem-Solving Steps: Your "How To" Guide
Follow these seven problem-solving steps to lead your team from obstacles to opportunities and take your leadership skills up several notches.
These steps will lead you through collaborative problem-solving with others who have knowledge of the situation.
Don't do this alone Working through these problem-solving steps with others will give you much better results.
And you'll see there are tools you can use for each of the problem-solving steps, too. Take advantage of these – they'll help you work through solving your problem more easily.
1. Identify the Correct Problem
It's a waste of time, energy, and money if you focus on the wrong problem. Take the time up front to make sure you're addressing the right issue.
Taking time to pick the right problem ensures you triage where you're spending your time and energy. There are likely many items competing for attention and you want to focus on where you'll get the best return on time spent.
You also might misinterpret the real issue. There could be multiple problems but you need to think clearly about which area you'll address.
Look at the issues in your organization. Identify where the biggest negative impacts are in the company or organization.
Which problems seem to be causing the most pain or impact? Then drill down a bit more by asking questions to get to the root cause. Continue to ask "Why?" after each problem statement until you know you're at the root cause of the problem.
When you'd identified the root cause of the problem, find out if others think it's a problem worth addressing. It might not be worth putting effort into. There may be better problems to solve.
For example, making a software improvement to software that's going to be retired in two months isn't the best use of your time. But finding out why your time to market is so slow may merit greater focus.
Once you're sure you've identified the correct problem, the next of the problem-solving steps is to dig in deeper to better understand it.
2. Analyze the Problem
The next of the problem-solving steps is to look at the problem from all angles and gather as much information as you can about the situation. Dig deeper and gather more information.
It's important to bring others who have insight and information about the situation into the discussion. Collaborate with those who have more information about various aspects of the problem.
Also identify individuals and groups impacted by the problem. They'll have insight you may not be aware of.
Ask lots of questions. Curiosity and inquiry can lead to a greater understanding of the situation.
Ask questions such as the following:
How far-reaching is the problem?
What are the potential impacts or contributing factors?
Who cares that this is a problem? Who will be impacted?
Who has information about this problem or contributing factors?
Who are involved in processes related to the problem?
Who could help solve the problem?
Which other departments or groups need to be involved in this discussion?
Has this problem happened before and if so, how did we deal with it then? What did we learn?
3. Define the Problem
Once you get clear on the problem, develop a problem statement.
You may be surprised to see this as one of the problem-solving steps, but it's important.
It will help you clearly communicate the problem to others, along with the desired benefits and outcomes.
You'll need buy-in from others working on the problem and making changes.
You may need funding and resources to solve the problem, so communicating the need clearly will help.
It can be even better to position it as an opportunity statement.
Include the following information:
the problem: what is the issue that's causing the trouble?
the impacts: what are the negative consequences of the problem?
the desired outcome: what do you want instead?
the benefits: how will solving this problem help the team or the organization?
Here's an example:
The poor lighting in the parking garage poses a safety risk to staff working after dark. Improving lighting will increase safety, employee morale, and staff retention.
Here's another example of a problem statement or opportunity statement:
The lengthy order processing time causes unhappy customers and loss of customers. By reducing processing time and delivering products faster, customers are happier, order more, and revenues increase.
Tool: Problem Statement / Opportunity Statement
4. Identify Options and Possibilities
There are likely many ways you could address the problem.
Hold a brainstorming session to gather ideas.
Include participants who have information about the problem and possible solutions.
Also include those who have information about the various steps in any processes involved.
If there are handoff points between processes, include people involved at the handoff points or other connecting processes.
It can be helpful to look at the desired end goal and work backwards from there to stimulate potential solution ideas.
If there are others who know more about the situation you're dealing with, you can consult with them for expert advice. And the expert might even be outside your company. There's no harm in looking for expert guidance, and it could save you valuable time.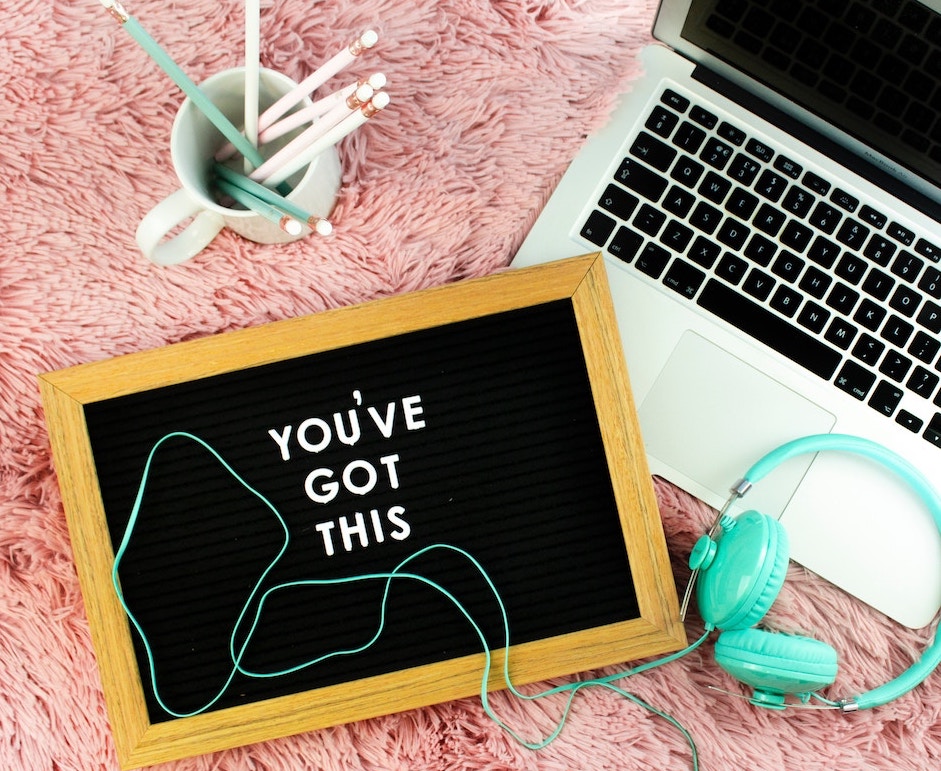 5. Select the Best Solution
With your team, analyze the possible solutions and pick the best option.
When assessing your solutions, consider the following items:
How much time do you have to address the problem?
How quickly do you need the solution in place?
How much time it will take to implement the solution?
How much will it cost to implement?
How well can your team execute the potential solution?
How feasible is it to implement (can we really do it with what we have available)?
What level of effort will it take?
How complex is the solution?
What are the potential risks?
Does this approach actually solve the problem?
Discard the suggestions that aren't viable, and do a real comparison of the potential solutions that remain. Identify what will give you the best results for the problem you identified.
Make sure you choose a solution you can actually implement with the resources and time you have to do it in.
For our employee morale example, you may initially think bringing in food each Friday seems like a good way to increase team morale. It's relatively inexpensive and easy to do.
But upon closer inspection, you learn that installing lighting in the parking garage does far more to increase safety and morale, and will reduce night-shift turnover.
You now know where to focus your efforts for the best outcomes.
6. Implement the Solution
Implement the solution you've chosen.
Work with teams to share information about what you're doing to fix the situation and what will be different for them. Communicate the importance and value of the change, and why it's important.
Share information about what you're doing to fix the problem and what will be different. To get buy-in and support, communicate the importance and value of the change, and why it's important.
Helping others understand the reasons for the change will help get better buy-in and support. Depending on the complexity of the change, you may need an implementation plan and communication plan to help with the change.
You'll use your project management skills when implementing your solution.
Identify what tasks need to be carried out, who needs to be involved, what the end goal and desired state are.
Think about all components needed to implement the change. Will you need to involve contractors? Will you need contracts?
Develop a timeline and identify your milestones along the way. Work with your team to determine the schedule and budget, and then execute your plan.
Identify what metrics you'll use to determine if your change has been successful. Don't skip this step. You'll get a lot of value out of being able to measure the change:
You need to know if the actions you've taken are fixing the problem.
It gives you a good way to communicate information about the improvements.
Use quantitative measurements where possible. Data points like reduced error rates or employee time on the job is information you can measure more concretely.
If you can't count or measure the change in a quantitative way, you may take qualitative measurements.
Surveys and input from customers and users can give information on how the change has improved the situation.
Or you could use both quantitative and qualitative measures.
Develop your communication plan and let stakeholders know about the change to come.
7. Evaluate the Change
Once you've made the change, take the extra step to measure progress and see if the situation has improved. After you've taken time to fix the problem, you need to make sure your efforts worked.
Use the metrics and data collection methods you identified in the earlier problem-solving steps to measure if the change has been effective and the changes over time.
Are you seeing improvements?
If not, take a look at where the problem might be:
Has the team focused on the wrong thing?
Was the chosen solution implemented as needed?
Does the team need to try another approach to get results?
If you do see improvement, celebrate your success and share the information. Make sure those involved, along with management, know that the changes helped solve a problem and there are improvements.
After all, a lot of work went into making these changes. Give credit to those involved for all the hard work, and celebrate the success.
Others will appreciate your recognition, and you'll be trusted to solve problems in the future.
Summary
As you can see, solving problems doesn't have to be mysterious or vague. There are concrete problem-solving steps that make it much easier.
When you're leading these collaboration and working sessions with your team, you'll be running lots of meetings. Make sure you make the most of the them by running them effectively.
My book gives you step-by-step instructions on what to do before, during, and after your meetings to get the most value.
Additionally, you'll find lots of information on how to address common challenges you'll face in meetings. Take all of your meetings to the next level of value and run meetings that people actually love to attend.
It's a small investment for massive returns.
Buy the book here: Bad Meetings Happen to Good People: How to Run Meetings That Are Effective, Focused, and Produce Results