Do you consider company culture during your job search? A positive company culture can make a huge difference in how much you love your work.
It can mean the difference between dreading going to work each day, or absolutely loving your job.
But it doesn't just happen by chance. Assessing company culture during your job search takes extra work.
But it can pay off by helping you choose to join a company that aligns with your goals and values. Which can mean greater career satisfaction.
You can certainly do this research once you've applied for a job at a company.
But you don't have to wait until you've seen a job posting. You can create a list of target companies you'd love to work for. By doing so you can put more energy during your job search toward those companies.
And here's a secret – you don't have to wait until you're looking for a job to start making connections with those companies.
And you'll more likely find an amazing job in a positive company culture where you can thrive and grow for many years.
You may already have some ideas of what you're looking for in your next job. Salary, benefits, location, and commute time are a few that most people think of.
But money isn't everything.
Glassdoor's 2019 survey found that well over half of employees value company culture and mission over salary. And a high salary isn't so great after several months if your workplace stresses you out.
Why Company Culture Matters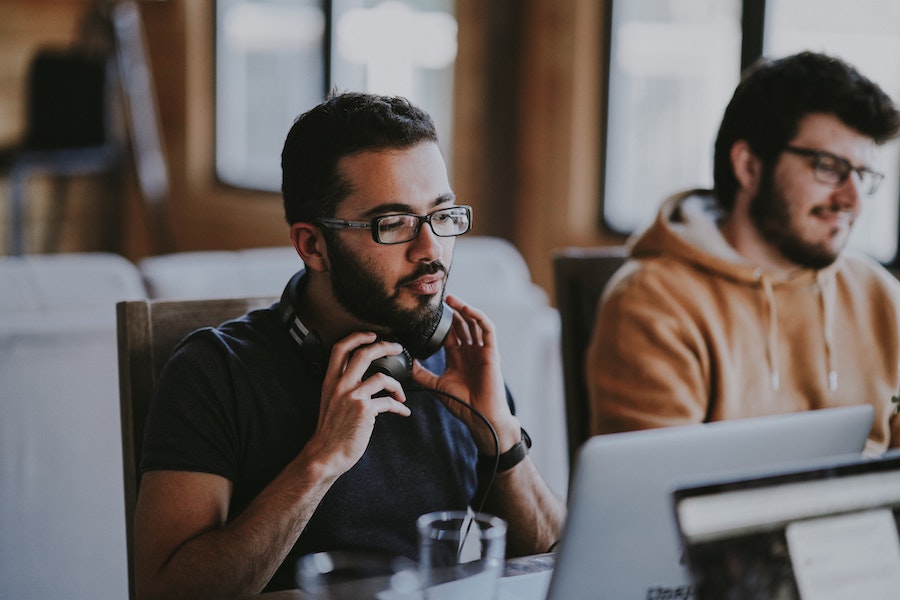 A positive and supportive workplace makes for happier employees, better morale, and better productivity.
And when your workplace culture is in line with what's important to you, you're much more likely to do your best work and have a fulfilling career.
And there are steps you can take to make sure your next job is in a place you're happiest to be.
First – Identify What's Important to You in a Positive Company Culture
How to Find a Company Culture That's a Great Match for You
Before you can identify a workplace culture that's a great fit, you need to know what that means for you.
Identify what's important to you in a workplace. The criteria are different for different people. Identify what would most make you happy in a positive workplace culture.
Some Considerations for Workplace Culture
Consider the following when thinking about workplace culture:
Work-life balance. Reducing burnout and maintaining a healthy family life leads to longer-term happiness at your job. Starbucks, Aflac, and U-Haul are among others who prioritize this value for their employees.

Other lifestyle considerations. Some priorities might be parental leave, flexible work hours, commute time, or the amount of vacation time that employees get.

Diversity and inclusion. Working for a company that values diversity and inclusion can mean higher morale, happier employees, and better productivity.

Creativity. Creativity can make work more fun and engaging. Zappos and Warby Parker are among other companies that foster a creative workplace.

Collaborative work environment. Team collaboration produces great solutions to challenges and problem.

Company values. A company's values help shape its culture. And workplace values that align with yours can give you a greater sense of purpose at work. (Check the company's website to see what they value.)

Growth and learning opportunities. Look for employer training, tuition reimbursement programs, on-the-job training, or job shadowing opportunities.

Supportive leadership. A leadership team sets the tone for the workplace and helps drive the culture.

Communication and transparency. How well a company communicates with employees says a lot about the company's integrity and how much it values the employees.

Customer focus. USAA is known for amazing customer focus. (I can tell you from experience as a customer this is true.) Harley Davidson and Zappos are well-known for the same.

Innovation. You might think of tech companies when thinking about innovation. But this Forbes list shows that other companies, such as Monster Beverage, prioritize innovative, too.

Think about what items from this list are important to you. Prioritize those that are most important.
And identify anything that's a non-negotiable for a workplace. For example, you might refuse to work for companies known to harm the environment.
Search for Companies that meet your criteria
Now that you've identified what's important to you, you can begin to search for companies that meet those criteria.
One simple approach is to do a search for top companies that meet your criteria. For example, typing in a search for "top companies work life balance" brings back multiple search results. This is a great start for digging in deeper to learn more. You'll likely get companies on your radar that you hadn't considered before.
What if you already have a company in mind and want to learn more about them? Great news! There are multiple ways to learn more about a cmpany's culture.
How to Check Out a Company's Workplace Culture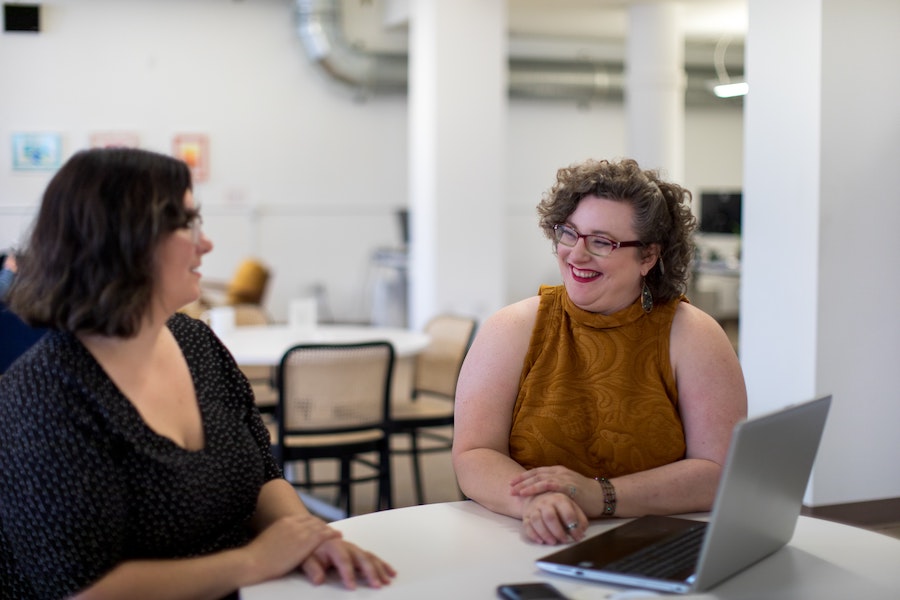 When assessing company culture, there are multiple ways to learn more about a workplace. If you happen to have your eye on a particular company, use these tactics to learn if it' could be the perfect workplace for you.
1. Check the List.
Check the Fortune list of the 100 Best Companies to Work For. This will give you a list of companies rated as top places to work by employees.
And if you already have a company in mind, you can see if they're on the list. And you may also find some other companies worth looking at more closely.
2. Read the company's website.
The company's website will give you a lot of information about the organization.
You'll find the mission statement, what's important to them, and their company values. And the lack of this information might mean that they haven't intentionally made the effort to create a positive company culture.
Reading the company's website is a good place to start to learn more about a company. They'll tell you what's important to them. And during an interview, you can show you've taken the time to learn about them by asking questions related to what you've read.
3. Research online.
You can do online searches for companies that align with your values and preferred company culture.
For example, by looking for companies that make a difference in the world, you'd find organizations of all sizes. You might learn that Boston Scientific has committed to increasing its use of renewable electricity and increasing the number of women in management roles. You'd see that Patagonia, World Wildlife Fund, and many others are making positive impacts in the world.
4. Read the news.
Search the news to learn more about a company's culture.
You might see information about community involvement activities, or a public statement about the company's values. Reading news about a company will tell you things they might not be eager to share.You'll learn if there are lawsuits pending or if they've behaved in ways that indicate you wouldn't want to work there.
You'll likely also see information about any new direction the company is taking or shift in market focus or tactics.
There's lots of information you can get from what others are reporting about the company.
And if you're in an interview and ask questions about projects and company direction that you've read in the news, it shows you've done your homework.
When assessing a company culture, read the news to find information the company might not disclose on their website. You can learn a lot from what others are reporting about the company.
5. Check the company's social media profiles.
Companies will put their best foot forward in their social media profiles, of course. But what they share will give you an idea of what's important to them.
Check Twitter, Facebook, Instagram, and other social media platforms to see what topics they post about.
Check a company's social media profiles to see what they share and how engaged employees and customers are. It will tell you what's important to the company and how customers feel about them.
6. Read employee reviews.
There are employee workplace reviews online at Glassdoor, Indeed, CareerBliss, Kununu, and other sites. If a company has various locations, you can get information about what the employee experience is like in different places.
This can give you insight to the workplace culture and environment in different locations. It may not be the same in all locations for the same company.
7. Check out what customers say.
Checking the Better Business Bureau and Yelp can easily give you insight into what customers think of a company. Or simply typing the company name and the words "customer reviews" into a search engine will give you a list of customer review options to check.
8. Look for information on company leaders.
The leadership team sets the tone for the company. Looking at who's leading the organization can give you insight into what the corporate culture might be like.
If the leadership team is primarily made of people with startup backgrounds, the culture will likely be more innovative. If the leadership team consists of only white males, this may be a clue that there's less support for diversity in leadership roles.
9. Talk to people who work there.
Seek out people who work in companies you're considering to get an insider perspective. One advantage this approach has over reading online reviews – you can ask questions for more detail or specific information.
10. Look more closely offline if possible.
Look for other ways to get insight into the company. If you currently live in the same city as the company you're considering, you can take other steps to learn more.
Pay attention to their local presence and community involvement.
Do they support local fundraisers? Does their office building look run down or is it well cared for? Do the people coming and going look happy?
I have a friend who has worked late nights for many years throughout her career. She's not opposed to staying late on the occasion it's needed. But she no longer wants this to be her norm. If she's considering a job at a company that doesn't have late shift workers, she drives by the company after hours on several different nights to see how full the parking lot is.
If the parking lot is as full at 8:00pm as it is during normal working hours, this is a warning flag for her.
11. If you're onsite for an interview, watch for clues.
If you're onsite for an interview, take note of things around the workplace to give you more clues.
When you're inside the company, pay attention to how employees greet you.
What does the body language of people working there tell you about the place?
Do you hear employees talking excitedly about projects? Do you spot teams collaborating in conference rooms? Or do the employees look stressed or tired?
You might even get a chance to ask someone how they like working there. If so, listen carefully to how they answer for clues to how they really feel.
12. Consider the interview questions.
Once you're in an interview with the company, pay attention to what they focus on.
If they ask many questions about how you'd handle scandal, stress, and high turnover, this may be a clue that the culture may not be somewhere you want to work.
If you do encounter many questions focusing on negative workplace situations, you can ask if this is a challenge they're currently facing.
To learn even more about a company's culture, look deeper at the questions the hiring manager asks during a job interview. This gives additional insight into what's important to them and what the work environment might be like.
13. Ask your own interview questions
Ask questions to give you more insight into what the company values.
Don't ask questions that you can easily find answers to on the company website. This will make it appear you haven't done any research. Rather, try to dig a bit deeper for more insight.
Here are some questions to try when assessing company culture in an interview:
What traits make someone excel at this job and company?
What is the company's approach to development and growth?
What do you love about working here?
How does the organization celebrate success?
All teams face challenges. How does your company maintain employee morale when faced with tough challenges?
Think about what's important to you – and what you want to avoid – and craft questions to give you more insight about the company on those topics.
Summary
Finding a company with the right culture fit for you can lead to a match made in heaven.
Spend the time to find the right fit. It can pay off with a longer-term relationship with a company that's a great match for both of you.
How to Get a Great Project Management Job
If you want to conduct a more successful job search, check out the course Project Management Career Launch.
You'll learn how to network with ease like a natural, craft the perfect resume, and nail your interview for a great project management job.
These are skills you need anytime you're looking for a job.
Drastically cut down your job search time, focus on what's most important, and stand out among a crowd of competition to land an amazing project management job.
Learn more about the course: Project Management Career Launch.