With remote work here to stay, virtual leadership skills are critical for productive teams.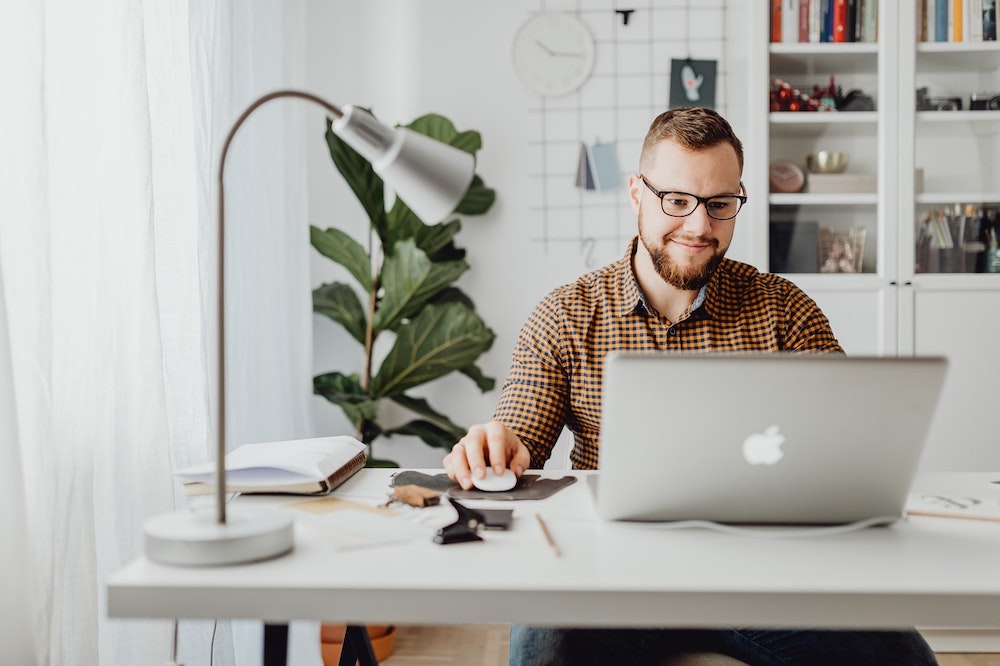 The trend towards remote work is rising. This means a huge transformation to the way businesses work in distributed workplaces where every member works from a separate location.
As per Gartner's research, about 47% of the respondents intend to allow employees full-time remote working opportunities. Many top companies have already implemented this plan, and many more firms are getting added to this list.
Such a scenario clearly depicts the need for better remote collaboration and connectivity. This long-time transformation strengthens the need for an excellent virtual leader who keeps the employees motivated and enthusiastic to accomplish their goals.
As a virtual team leader, you must develop a leadership style that supports the entire team when working in a virtual setting. Knowing how to lead remote workers takes an intentional approach for a successful virtual culture.
So without further delay, let's dig into it!
What Does The Term "Virtual Leadership" Mean?
Virtual leadership is the "new normal" for remote teams. The virtual leader needs to develop alternative approaches to connect with employees since they won't have in-person communication opportunities.
The central focus of virtual leadership relies on developing a more empathetic and collaborative culture to create better human connections.
But how do virtual leaders accomplish this?
By following a path that creates trust, camaraderie, and productive culture for all the team members.
Key Tactics Helping To Succeed Virtual Leadership
Managers following the old-traditional practices struggle to create a supportive and productive environment in the remote working culture. This results in badly affecting employees who are working far away from their workplace. To ensure that your remote team members have a positive experience and you're a successful leader in this virtual leadership mode, ask yourself these valuable questions:
Do I regularly communicate with the employees?
What are the best approaches to get the project completed?
What should I do to keep the employees engaged?
Which set of tools will help to empower and make the employees more productive?
Am I attempting to upgrade their skills?
These questions will help you be mindful of things you can do to help your virtual team members be more successful.
Further, the following set of virtual skills will help you be a strong and supportive leader in any remote working environment.
Use the Right Tools To Undertake Daily Operations
While working remotely, employees face hurdles in performing regular activities, such as completing timesheets, requesting time off, and getting information about their salaries. These activities need to be easy for employees to do so they don't get frustrated trying to carry out these basic and essential activities.
How to do that? By using the proper tools.
Virtual leaders now have unified, online solutions, such as factoHR and many others, that help remote workers conduct daily operations easily right from their remote locations.
By matching your requirements with such a set of tools, you can save employees time and effort in doing these recurring tasks.
Develop An Approachable and Supportive Identity
The ability to work remotely from home makes many employees happy. But on another side of the coin, they have a hard time feeling supported. After all, employees can't contact you by coming to your desk directly. To improve this situation, here are some things you can do:
Conduct one-on-one virtual meetings to discuss the current projects and solve the issues they're coming across. You can spend some time asking them about their professional development, resource requirements, etc. This makes your team feel more valued to be a part of such an organization.
Recognize team members' efforts and exceptional results – especially when they put in an extra effort such as working overtime or on weekends. Appreciating them publicly in front of the team will highly motivate them.
Regularly check project status and provide updates to the team.
Maintain open communication via multiple channels: chat and messaging tools, voice calls, and even video calls, as well as necessary team meetings.
Showcase your availability to the team to better bridge the physical gap. This helps your team members understand that you're there to support them. They'll be more comfortable reaching out to contact you without worrying they're interrupting your busy schedule.
These steps let the team know that you're available and ready to support them to ensure they're successful, even if they're all working from different locations. You'll build a culture of trust vital for a successful virtual workplace.
Read this: How to Make Your Virtual Meetings More Engaging
Be A Motivational Source
Working in an isolated environment can be a lonely and frustrating experience for some – yet many of us have had to do this since 2020. In the traditional working culture, it is quite easy for team members to leave their desks and talk with coworkers to get some motivating inputs.
But how to develop such feelings in a work-from-home culture?
By showing a positive and motivated attitude, you can keep the distributed team together by boosting their internal capabilities to perform their best.
Create shared goals to help the team focus and be productive.
Celebrate successes.
Share team news and information to keep the team plugged in to what's happening in the organization.
Focus On Emotional Intelligence
Emotional Intelligence, also called the Emotional Quotient, helps handle employees' intangible emotions to foster better relationships with them. The more you can connect with the workforce on an emotional basis, the more you strengthen your connectivity with them.
Using emotional intelligence helps in the following ways:
Magnifies self-awareness, self-management, and relationship management.
Helps to develop bonds and connectivity with team members.
Helps to maintain awareness and support of a healthy work-life balance for your team.
Improves team performance through a supportive work culture.
All these together increase employees' productivity, engagement, and collaborative team working culture.
Read this: How to Develop Emotionally Intelligent Leadership Skills
Be a Succinct Communicator
As the whole team is working separately in the remote working model, communicating with your team becomes more challenging. This increases the chances of misunderstandings and false message delivery since you cannot see facial expressions and body language that aid in more effective communication. Communication can be one of the main struggles in remote work.
You can see the need for an excellent leader with exceptional communication skills. It's the secret weapon to getting things done. This is true for virtual communication, too. To ensure that your team doesn't remain in the dark and to eliminate confusion, adopt the following tactics:
Communicate clearly and intentionally to ensure your message is easy to understand.
Use different communication channels, such as email, instant messaging, phone calls, social media, video conferencing, etc.
Form a transparent work environment where information is available and shared freely. This gives team members access to the information needed to do their jobs well.
Provide information on planned strategy and tactics to guide the team in working in the right direction.
Summary
Remote work is here to stay, thanks to the development of technology that allows virtual teams and virtual leaders to be more creative and effective. Managers, Project Managers, Scrum Masters, and other leaders can swiftly transform into virtual leaders and make their teams more engaged.
Successful virtual leadership is a combination of the right tools and great communication to make working remotely more comfortable and connected for the employees.
The guidance provided here will ensure you're well equipped to successfully lead your remote team to continue performing at their best.
Read this next: 7 Tips to Successfully Lead a Remote Team During Challenging Times

Author Bio:
Sweta Sharma is a writer with a vast observant mindset. Her interests in modern technologies and marketing strategies help her write articles that help readers with various challenges.