Do you find yourself wondering where to take your career next? You're stalled. You're bored. You don't know how to increase your salary in your current job. You have solid skills, and you're smart, but you're treading water and not getting ahead.
You mentally run down your list of qualifications:
You're good at communicating (you can pull together a high-level overview or a detailed report, depending on the audience or situation, and you know just the right way to phrase that sensitive email).
You understand the solid basics of budgeting.
You're good at negotiation. You know how to find that win/win situation, or at least move discussions closer to mutual agreements.
Your coordination skills are solid. You are the go-to person for team activities, and you can pull together all the neighbors and family for a momentous event (Pinterest worthy, maybe even).
You exhibit leadership skills such as inspiring and motivating others with a high level of integrity, as well as identifying strengths in others.
You know you've got yourself together, and your professional skills are strong.
EXCEPT…except you still aren't making as much money as you believe you are capable of, and that certainly would improve things.
If you're considering your solid skillset and wondering where you might go – what direction to pursue – I'm a huge advocate of Project Management. You'll notice this in my post explaining how I made the move to Project Management.
After 15 years I still find it challenging, rewarding, and fun.
One of the great benefits of a project management career is that it also can provide an excellent salary. While money should never be the sole driver for work, if you pursue project management you could be rewarded with attractive compensation.
Read on to find out more…
When checking different sources for current project manager salaries, I found quite a range. These are influenced by variables such as location, years of experience, and certifications. However, there is the potential to earn quite a lovely living in a career that can remain challenging and even fun.
I've pulled together some of the findings from my research to share the earning potential of a project management career.
All data listed is for 2016, some as recent as May 2016. I feel confident stating that these statistics are based on US salaries.
Because I love you, I have provided links to most of the descriptions so that you can dig deeper. These are median project manager salaries. Each site provides more in-depth information about the salary ranges, descriptions, and in some cases, geographic location and career path.
Project Manager Salaries – Compiled Information
Glassdoor
Glassdoor provides multiple Project Manager job titles, each with its national average. Additionally, a salary range is provided for each of these, so you may want to take a look at the detail in each one.
Project Manager National average salary of $91,440.
Several other salary statistics they provide:
Senior Project Manager National average – $104,645
IT Project Manager National average – $98,552
Project Manager II with a National Average – $90,838
Project Manager III with a National Average of $99,207
Salary.com
Salary.com also breaks the position down into various levels and salary ranges.
Project Manager I – The median annual salary is $68,330
Project Manager II – median salary is $89,637 (job description here)
IT Project Manager II –median salary $94,819 (job description here)
Project Manager III – Median salary $106,678 (job description here)
Construction Project Manager – Median salary – $95,043 (job description here)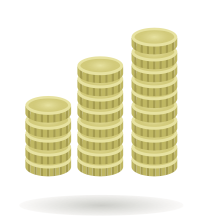 Payscale.com
All salaries listed are median salary:
Project Manager, (Unspecified Type / General) Median Salary- $61,284
Manage and communicate ongoing changes in tasks, goals, or performance.
Participate in client meetings, contract finalization, and development of requirements and specifications.
Manage project budget to reach revenue, cost, and profit targets.
Assign resources to projects and project objectives and monitor progress.
Develop project plans and facilitate resolution of all issues to reach project goals."
IT Project Manager Median Salary – $84,797 (Description also)
Coordinate delivery of development (beta) and production releases that meet quality assurance standards.
Assist test team in creating test plans and testing efforts.
Create and maintain an information technology project plan that communicates tasks, milestone dates status and resource allocation.
Assist technical team in design and development tasks.
Utilize software life-cycle methodology.
Senior Project Manager, IT – $106,915
Develop a detailed project plan with identified critical path tasks.
Record detailed customer requirements, constraints, and assumptions with stakeholders to establish the project deliverables.
Measure project performance.
Conduct meetings with all key stakeholders to announce the start of the project and review the overall project plan.
Create, track and forecast changes in project budgets.
Project Manager, Construction $69,765 
Oversee budgeting, scheduling, and other managerial aspects of the project.
Select and coordinate contractors needed for the project.
Plan and oversee implementation of design for construction, renovation, and maintenance projects.
Consult with clients and company representatives to direct project development.
Project Manager, Information Technology (IT) – $84,797
Project Manager, Engineering – $85,601
Ensure conformity with safety regulations and promote a culture of best practices.
Prepare cost proposals and maintain financial records.
Lead a team of engineers and produce detailed product development plans.
Translate customer requirements into product strategy.
Payscale also has a list of salaries for positions holding a PMP Certification, found HERE.
PMI.ORG
http://www.pmi.org/learning/project-management-salary-survey.aspx
Information provided via
Information provided in PMI.org's Project Management Salary Survey, Ninth Edition. This report contains a significant amount of detail, so you may wish to dig in a bit there also.
It includes factors such as the number of years in the profession and position/role.
Salary Report For US:
Project Manager I – $87,000
Project Manager II – $95,000
Project Manager III – $105,000
This PMI report also lists the Median Salary for project managers is $108,2000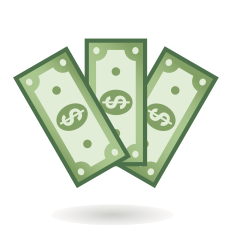 As you can see, salaries aren't consistent across these reporting bodies. I had no idea until I tried to pull together a neat infographic and found that there was a wide range across sites.
Even so, this should give you more information on salary ranges and various industries in which project management applies. By doing some research, knowing the skill sets and responsibilities, you can see that there's an attractive income to be made from a career path that can continue to offer growth, advancement, and satisfaction.
Moving into a career in project management also gives you the platform to continue to develop skills for continued professional opportunities, offering even greater potential.
Further suggested reading for moving into a project management career:
How to Get A Project Coordinator Job – A Recruiter's View
How Project Coordinator Job Responsibilities Prepare You As A Project Manager