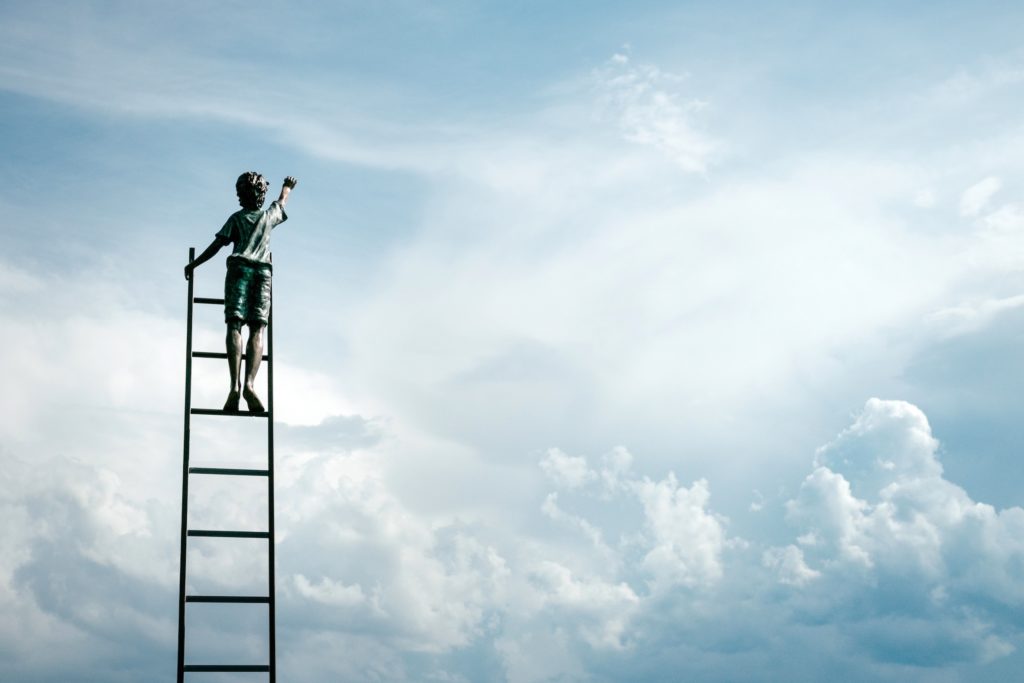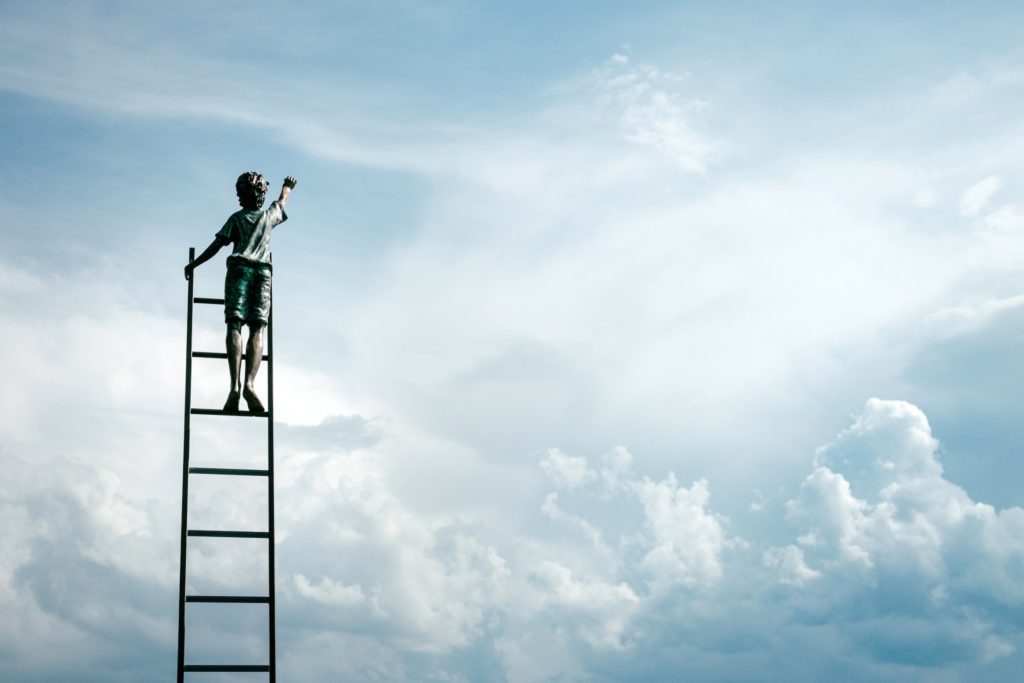 Photo by Samuel Zeller on Unsplash
Have you ever wondered what career path could be next on the project manager career ladder? There are many possible options where you can apply the valuable skills you've honed as a project manager.
I previously wrote about the different career paths that can lead to project management.
And a project manager role can be fulfilling and interesting. Projects stay interesting with new challenges, opportunities to collaborate with teams, and the satisfaction of delivering value and solutions.
But if you want to take your project management experience and skills into a different role, consider these options on the project manager career ladder.
Options on the Project Manager Career Ladder
Sr. Project Manager
As a Sr. Project Manager you'd still manage projects, but you would take on larger and more complex projects. You'd likely mentor junior project managers to boost their skills. You also need to look at your project with a business perspective. You need to be able to make decisions based on what's in the best interest of the organization. You need to understand risk and finances, and evaluate projects based on ROI. You need strong leadership and communication skills, which you can develop during your work in any level of project management.
Program Manager
A program is a collection of related projects. Managing a program requires a broader view than a single project. A program is usually created to achieve a large business objective. Yet if the objective will take several years to complete or is highly complex, it needs to be broken out into more manageable projects that are all related to meet this large goal.
A Program Manager oversees these multiple related projects.
In this role, you could be managing the projects yourself, but more likely there will be other project managers leading each of the projects. Therefore, the program manager will be interacting with multiple project managers and multiple project teams. While the project managers are managing each of the project details, the program manager looks across the projects at the overall health of the program. You'd have a more strategic role to ensure that the program aligns with the business strategy of the organization.
You need to understand the business context for the program, and speak to the needs of the organization and how the projects that make up the program meet those needs. It can be especially valuable to also understand what's happening in the marketplace and changes occurring in the industry.
Portfolio Manager
A portfolio is usually made up of a collection of projects and possibly programs. The Portfolio Manager takes responsibility at a higher level, with project managers leading the projects, and the portfolio manager taking a higher and broader view of the landscape. As a Portfolio Manager, you'd look at the business needs, and prioritize the projects based on how well they align with and support the strategic objectives. This ensures that funding and team resources are focused on doing the right work.
The Portfolio Manager may also establish portfolio governance standards and procedures for approvals, reporting and other needs. You would evaluate whether the organization could improve the way projects are executed and determine if the projects are delivering the expected benefits.
You'd also monitor the portfolio overall to measure health and progress.
You'd have more interaction with executives to discuss overall direction to understand the corporate strategy. This allows you to ensure that projects support the business strategy laid out by senior executives. Project managers manage the day to day project planning and execution, and report progress up to the Portfolio Manager, whether this is via meetings or dashboards. This role can be a natural progression on the project manager career ladder.
Product Manager
The Product Manager usually has the responsibility to move new products from conception to launch. She has responsibility for product development and ensuring that it meets customer and market needs. The Product Manager gathers and analyzes information from customers, competitors, industry analysts, and other areas.
Mind the Product explains that the product manager sets the vision for the product through researching the market, customer and problems you're trying to solve. You must share the product vision within the organization to get buy-in from others, and possibly funding. You'd work closely with the product development team by laying out the roadmap and developing a plan, and then ensuring that the team stays on target.
The Product Manager may also be involved in marketing, or iterating once the product is released.
Danni Friedland explained that "a product manager needs to be their company's expert in the space in which the product exists."
Because the product manager interacts with a broad range of audiences, she needs to be able to communicate effectively with them all, and speak the language of each to work most effectively to reach desired goals.
PMO (Project Management Office) Manager / Director
You'd be managing a team of project managers. You'd be less likely to be managing projects. Instead, you'd be managing a group of project managers who report to you. You'd establish processes and procedures that your team would follow. You'd likely be conducting performance reviews and other managerial duties.
You'd also oversee budgeting and work with Finance and stakeholders to determine budget forecasts and projections for the year.
Like the Portfolio Manager, the PMO Manager establishes processes and procedures for the PMO. She establishes reporting processes and monitors the health of each of the projects carried out by the PMO. She also understands business and corporate strategy and prioritizes projects to ensure the they support those goals. In this role you'd ensure that the project managers and other staff working within the PMO have the proper training and skills needed to carry out the work to complete projects successfully. Many project managers take this role on the project manager career ladder.
Consulting
Many companies have project management needs, even if they don't want to hire a full-time project manager. Offering your skills independently to provide this value to other companies can give you freedom to choose who you'd prefer to work with.
Wrike points out if you have solid project management, communication, leadership and interpersonal skills this may be a great fit for you. Even better if you have a good network to leverage to help you with finding clients.
As a consultant, you'll need to do marketing and customer acquisition to find your next clients, since you won't be relying on a steady paycheck, but your income isn't constrained to a set salary determined by a boss, and you'd have more flexibility in which projects you take on.
Chief Operating Officer (COO)
If you happen to work as a project manager within one company for several years, you'll work with many people within the company. Through the course of executing projects you'll work with junior level staff and executives at the C-suite level. You'll get familiar with all areas of your organization, depending on the size. This can give you a good understanding of the landscape and company operations, making this role a possible goal on the project manager career ladder.
As the COO, you'd work closely with the CEO (Chief Executive Officer). The CEO takes a long-term view of the company's needs and direction. The COO is responsible for executing the strategies laid out by the CEO and other senior leadership. The COO is focused on optimizing various operations in the company and executes the organization's business plans.
According to Investopedia the CEO has a long-range focus, and the COO is "often responsible for daily, quarterly or other periodic measured results" and focused on future strategic planning. The COO might also "establish initiatives to expand the organization's product lines or markets."
The COO's responsibilities include "day-to-day operations, daily communication with the CEO, creating operations strategies and policies, communicating operational strategies to employees, building employee alignment with company goals (and vice versa), and overseeing human resource development."
You'd possibly need to round out training and education gaps, but it could be worth it. The COO can easily earn a much higher salary as a senior level executive.
Entrepreneur
Your project management skills will be valuable to you as an entrepreneur. You understand how to manage projects, and you'd likely need to manage various stages of your business as a project. From identifying requirements and resources to organizing your activities, timelines, and budgets. Understanding dependencies and scope help you know how to plan and move through the things you need to do.
You can use the same tools and techniques you used in project management to manage your needs in your entrepreneurial endeavors.
Building a project plan and measuring progress, identifying customer needs, and managing risk will be familiar to you. You'll likely have a team of people you're working with, and your PM experience will be valuable there, too.
Making A Lateral Move
The project manager career ladder may involve making a move sideways instead of up. This can be valuable in various ways.
Often making a lateral move within your company can increase experience and give you greater exposure to opportunities. It can help you fill experience or skill gaps that can benefit your career. Before you make a lateral move, have some idea of what it is you're looking for or hope to gain from the move. This will help you better target the best move.
This article suggests to have a good understanding of your weaknesses and areas you need to develop. Those lateral moves can give you opportunities to strengthen those skills.
Conclusion
As you can see, there are many possible options on the project manager career ladder. The skills you develop and strengthen while working as a project manager can prepare you for many other roles. You role as a project manager can also give you visibility and demonstrate the leadership skills that are valuable in these other roles. A project management career can be satisfying and fun, and it can prepare you well for many other options later in your career.