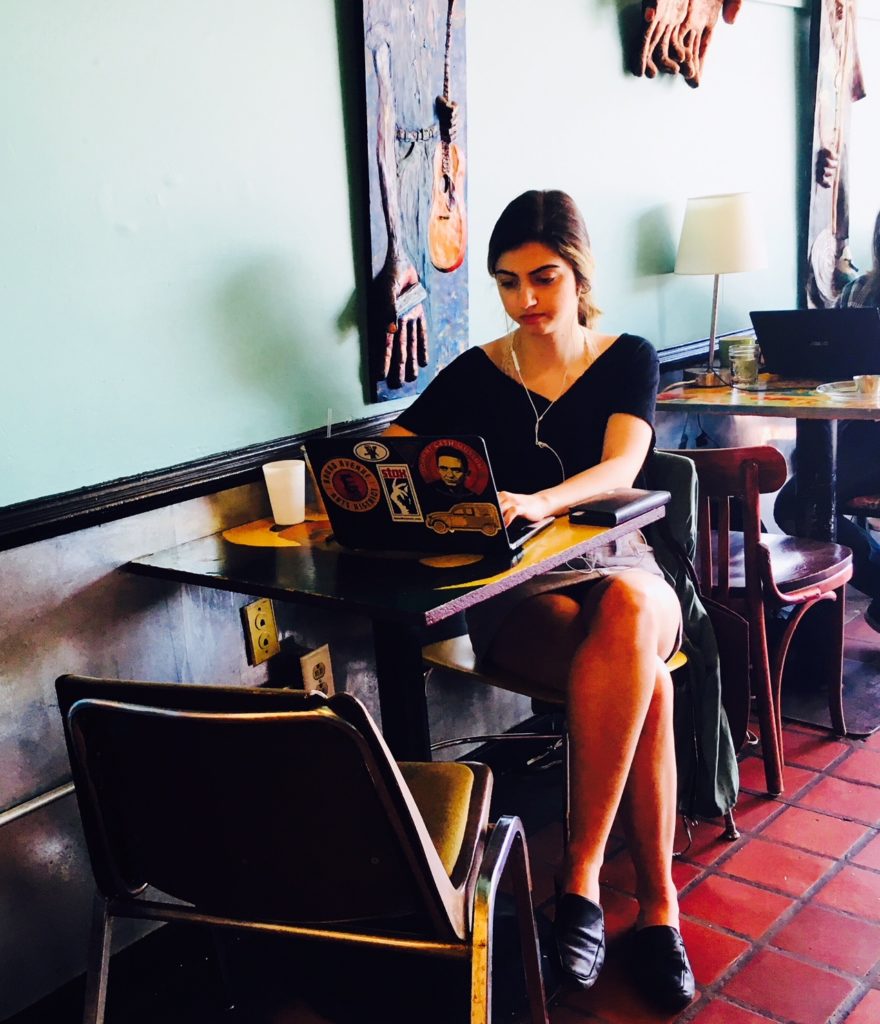 If you're an entrepreneur or consultant who feels overwhelmed and wants to have more control over your work, project management can be a big help to your startup or consulting work.
"But isn't that just more work to do?" you ask.
Not necessarily.
Using some smart approaches can save you time and money if you can work more efficiently.
It can actually help you get more done more easily.
And that translates to more free time and more money.
Project management for entrepreneurs can be a very good thing.
Why Project Management Can Be Helpful for Entrepreneurs
If you're a startup or small business, you may think that project management would be overkill.
You've got enough to do already to add more to the list.
But project management approaches are meant to help projects be more successful, rather than more complicated.
They're supposed to help you be more focused and effective.
They're supposed to help you plan and collaborate, and deliver value better.
And project management works for entrepreneurs works, too.
Project Management can help you if you fall into any of these groups:
You're starting your own business
You're providing services for others, such as marketing, web design, construction, or any number of possible magical talents you possess.
Project management can help if you're:
Feeling scattered
Not effective enough
Not focused on what to do
Can't identify the highest value activities
Struggling with knowing what to focus on
Not sure what's needed
Can't remember what needs to be done next
Feeling unorganized
Trying to manage a team and it's not going well
What Project Management can do for you
Project management tools can help you get organized and move your projects forward. This is important whether you're an entrepreneur, consultant, or small business owner.
If you do projects, you can use these tools to help you do your projects better.
After all, you're doing this work for a reason. Either you're creating your own product, or you're serving your customers.
You're creating something that delivers value.
And it can't be delivered until you do the work and get it out there.
If you're scattered and unorganized and spinning your wheels then you're not getting that value out. This translates to money, too.
It helps you trust yourself that you're not going to let something fall through the cracks and get missed.
You can use project management to help you reliably and consistently do high-quality work.
Project management can help you do the following:
Identify what needs to be done
Plan your work so you have a clear idea of what needs to be done
Execute smoothly on that plan
Communicate clearly with customers and team members what needs to be done
Identify and manage risks
You may be asking, "But isn't this way more work than I need? Why should I learn all about project management if I just want to work with my clients? That's too much extra work!"
Don't worry. You don't need ALL the things. You likely want to just start with the basics.
Because you've got enough to do already and you don't need to layer on more work if it won't help you.
So start with basics.
Use the project management tools that can help you identify the work you need to do, lay it out clearly and make a plan, communicate this to your clients if you're consulting, and then move forward on your plan.
I've listed tools here that will be helpful if you need to come to a mutual understanding with a customer. You may need fewer of these tools if you're working on your own start-up with no customers. That's fine.
It's like a toolbox. Sometimes you have a job that needs a hammer. Sometimes you need a screwdriver. And sometimes you may need a chainsaw (I've just discovered how much fun using a chainsaw can be, but I don't need it very often.)
I've created a list of project management tools for startups, entrepreneurs, consultants, or even your personal project. If it's important to you, these tools can help you do it successfully.
PROJECT MANAGEMENT FOR ENTREPRENEURS AND CONSULTANTS: THE BASICS
Here are project management basics to help you be more successful in your projects. These can be helpful if your project is the basis of your business you're creating, like a software startup. They'll also be helpful if you're a consultant or small business owner. Whenever you do projects, these tools can be useful.
Think of them as tools in your toolbox. You won't need all of them all the time. If you have a small project, you may only need a few.
If you have a more complex project you may need more.
Take what you need and leave the rest in the toolbox until you need them for another project.
1. DEFINITION
You may need to get clear with your customer about the scope of the work you'll be doing so there's no misunderstanding.
You don't want to get to the end of your project ready to hand off the work, only to be surprised that the customer was expecting more. And now wants you to do it for no additional costs.
If you're only adding an "About Me" section to a customer's website, you'll want to avoid scope creep and be clear on what you'll be providing.
If you quote a price that assumes someone else will write the webpage copy, you can state this clearly in a scope document. If you're creating a form that collects information, you may also be creating a database, reports and a reporting dashboard. These would be included in the scope.
Clearly defining what is included in your project protects you and the customer, and ensures you both know what is going to be delivered.
If you're creating your own software and you have software consultants doing the work for you, a scope document can help you here, too. You can be sure they have a clear understanding of what you expect to be delivered.
Later, if more needs to be added to the project, you can adjust as needed. But you've got a clear baseline to work from.
Project Scope Statement instructions and template
2. PLANNING
There are various levels of planning depending on how complex your project is.
But time spent planning up front can save you time and money later.
Here are the basic approaches to planning your project. You may not need to do all of these, so adjust as needed.
First get a high-level understanding of what you'll be doing.
Next, you'll start to break it out into components or parts.
Then you'll get more detail on each of those components, such as what tasks are needed to complete each portion.
Then, you may need to create a schedule or at least high-level milestones for your work.
Don't go overboard if it's not needed.
For example, if you're going to do a very small website change for a client, such as add existing photos of an event, you don't need to create a massive and detailed schedule.
But if you're going to create a new website with all new content, a shopping cart, and a user community, with a team to help you do the work, you'd be better off breaking it out into components, identifying major milestones, who will do what, and when it will be completed. Especially if you're working within a deadline.
Different Ways to Plan Your Project
For each of the following approaches, I've provided free or low-cost examples of software to help you do them. Please note that a whiteboard or pen and paper can be an acceptable option, depending on your situation.
Use a Work Breakdown Structure (WBS) to Identify Project Activities
Using a Work Breakdown Structure helps you identify the high-level activities, and then break each of these out to smaller tasks. This is helpful because you can then see more clearly what needs to be done.
For example, I used a work breakdown structure when I wrote my book. I considered my book to be a project. It was work with clear deliverables and a limited duration.
I knew there were multiple high-level activities involved so I identified each of these:
Write the book
Get it edited
Get a book Cover
Publish it for sale
I then took each of these high-level activities and broke them down into smaller tasks:
Write the book:
– Create outline
– Write Part One
– Write Part Two
– Identify images
– Create images
– Adjust layout based on feedback
Get Book Edited
– Get references for editors
-Select editor
– Agree on price and timeline
– Give manuscript to the editor
– Editor returns completed work
Make it as simple or detailed as needed for your project.
Here's an image for an oversimplified WBS for a website that I just created in Word:

This post explains in simple terms how to create a work breakdown structure:
Basics of the Work Breakdown Structure (WBS)
Use a Mindmap to brainstorm and link ideas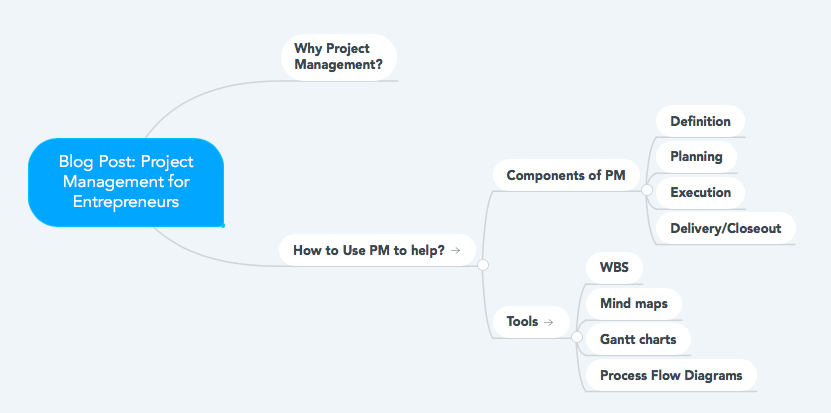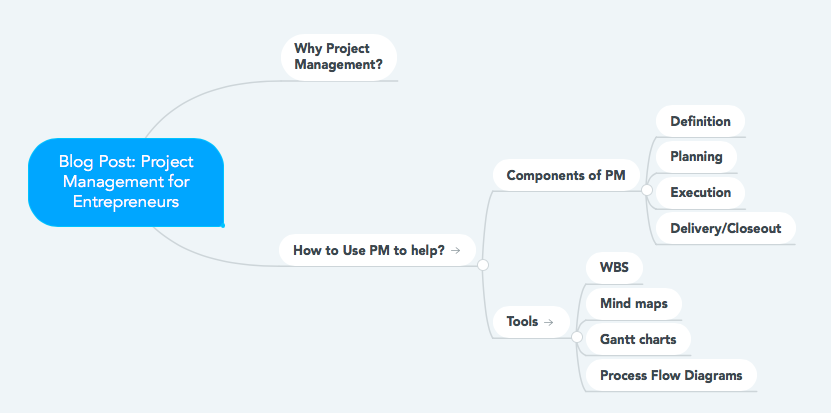 Mind mapping can help you think through various components of your project and approach.
It's a different way of looking at things and can feel much less rigid than a work breakdown structure. These activities are not mutually exclusive, but you may find that you favor starting with a mind map to get ideas out at a high level. It can help you think through your project, process, or elements.
Mind mapping tools to try (I'm targeting those with free or low price points):
Mindmeister
MindNode
Scapple
Once you've Identified the Tasks, put them into a Task Managment tool:
Task Management tools:
Asana
Trello
Basecamp
Note about Basecamp: there are plugins that allow you to expand the capabilities, such as creating Gantt charts. This may be more than you need, but if you're working with a team and need more visibility and control, this may help.
Create a Workflow Diagram to illustrate a business process.

Workflow diagrams can be great if you need to get a clear picture of a process. If you need to understand someone's process (a client) or show them how a process will work, a workflow diagram can be a perfect tool. You can keep it super simple with only high-level items, or you can add more detail, such as who and what information will be involved.
Here are just a few tools you can use to create workflow diagrams:
Create a project schedule if you need to show task dependencies, resource management, or other detail.
If you need to lay out tasks along with completion dates, then a schedule lets you do this. You can keep things simple with only a list of the tasks to be done with the associated target end dates. Or you can get fancier and add who's responsible for each, along with any dependencies. Microsoft Project lets you get even more complex than this, but if you want, you can go as basic as using Google Sheets or Excel.
Project Libre (open source tool)
For more Creative Project Work
Sometimes you may need to work on more creative projects. Creativity plays an important role in many projects. You may need a tool that supports that type of work.
Milanote is a tool for organizing creative projects into beautiful visual boards. By design, it feels a lot like working on the wall in a creative studio – visual, tactile and sometimes a bit messy – Milanote is a great fit for designers who work in teams remotely.

Key Features:
– Write notes & to-do lists, upload images & files and save things you find on the web
– Organize visually using the flexible drag and drop interface.
– Boards by default are a private place to think, but with a single click you can create a shared workspace for collaboration with your team
– Milanote is filled with hundreds of built-in templates to help you get started with a variety of different projects, from creating a mood board to writing that perfect creative brief.
Use any Supplemental Design Documents You Find Helpful.
You may need to supplement your plan with design documents.
These can be whatever you need them to be. They may be network diagrams, blueprints, or wireframes if you're creating a website. If you're planning an event, it can be drawings of the room layout.
Use whatever serves the need of your project best, and best helps you visualize, communicate, or plan.
These will help you plan more thoroughly and share those plans with your client and team.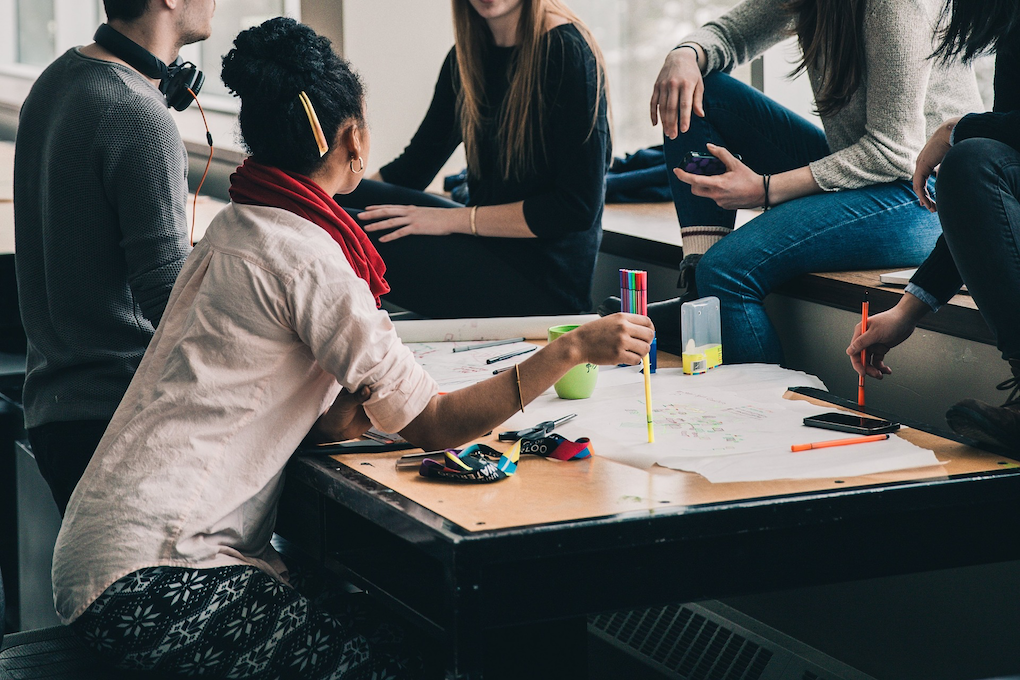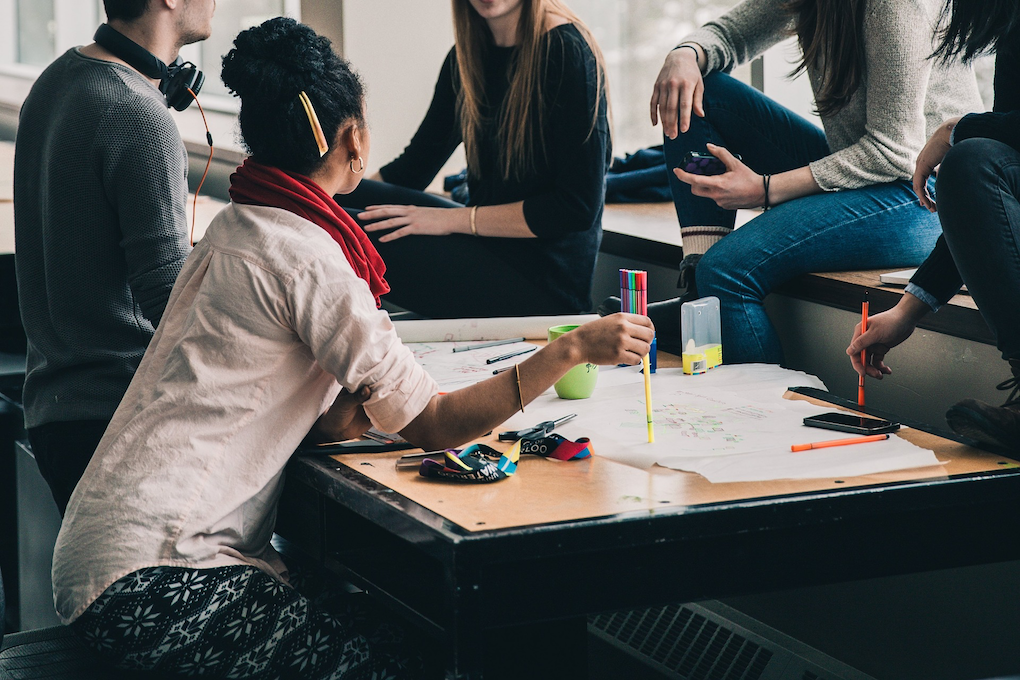 3. EXECUTION
Project execution occurs when you start actually carrying out your plan.
This is basically carrying out your plan, and tracking and controlling it.
If you are using a standard "waterfall" approach, you'll plan everything first and then follow your plan.
Agile allows you to have a looser plan and make adjustments as needed – but you still have a plan for what you'll be working on and what you'll deliver.
Many people do a mix of these and find a balance that fits their need.
When you execute the project, you'll carry out the activities you identified.
You'll communicate regularly with your team.
You'll watch your target dates and milestones to make sure you're on track.
And you'll look ahead to see what's coming so you're well-prepared.
When you start doing the work, you want to keep up with your progress and see what's next.
There's satisfaction in seeing things get done.
And there's comfort in knowing what needs to be done next and knowing that nothing is going to fall through the cracks.
Use the planning tool you plugged your tasks into for tracking progress.
You can also use other items as needed, such as an Action Item Log to help you keep track of outstanding action items and when they're due.
4. DELIVERY / CLOSEOUT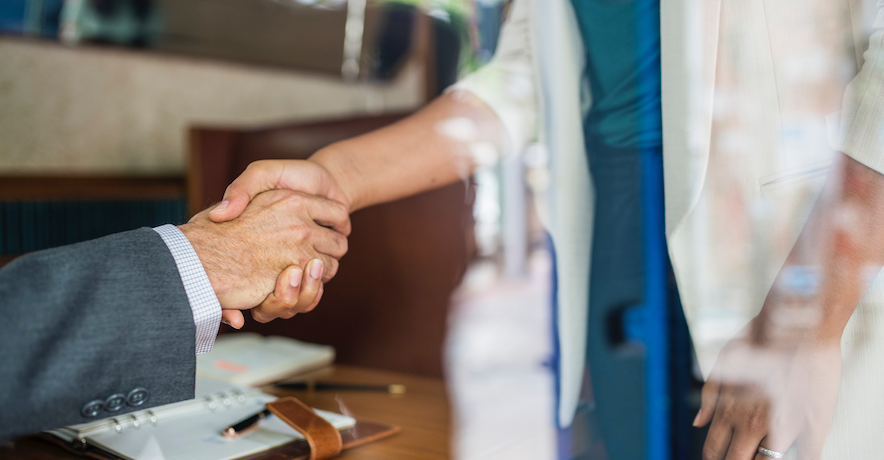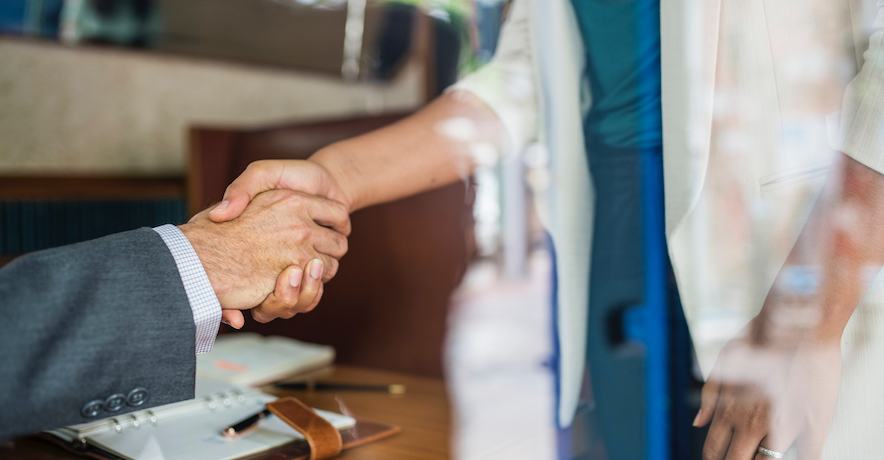 When you deliver the product to the customer, it can be helpful to get a signoff. This indicates that you've provided what was agreed upon and it's time for final payment.
It's also a great time to complete any outstanding documentation that will be helpful for your records. This could be final project notes or tax-related information you'll need to have in order.
Basic project management for entrepreneurs and consultants has now helped you more smoothly complete your project.
Yet there's one more critical element that needs to be considered throughout the lifecycle of your project, and it's a critical area for all project managers…communication.
5. COMMUNICATION

Communication is critical in project management…even project management for entrepreneurs. It happens throughout the course of the project and is key to developing and maintaining relationships, getting clear on project goals, and managing expectations.
One of the most popular communication tools currently is Slack, but don't underestimate the value of getting on the phone or face-to-face.
It's also helpful to have a place to store and access documents electronically. This can be especially important if you travel a bit for work or work with a team who needs access to these documents. Google Docs, Dropbox, or OneDrive are several easy options.
Meetings can also be valuable when done properly.
My book Bad Meetings Happen to Good People: How to Run Meetings that Are Focused, Effective, and Produce Results walks you through everything you need to run valuable meetings.
Conclusion
Project management for entrepreneurs can be easier and more useful than you may have known. And there are many tools that can help you do your projects successfully.
You don't have to use them all. Use what will help and makes sense for your situation.
And start small if it seems like a lot.
I'll go back to my toolbox analogy: take what works for the current job, and leave the others until you need them.
I list many technology tools in this article. As I said before, don't dismiss the value of low-tech options, such as whiteboards, and getting face-to-face with others.
The tools and tips here are meant to help you plan better, work more effectively, and feel confident knowing that you're covering everything needed.
That translates to successful projects and happy clients.
If you have questions or want help successfully executing your projects, get in touch. Email me at leigh[at]espy[dot]net – I'd love to help.
And if you want to work together to improve your soft skills – or any other area of leadership or project management, let's do it!