When considering your career, you're likely looking for a way to set yourself apart from everyone else at work.
You may be looking for ways to grow in your career.
And you're possibly wondering what skills will be most beneficial.
And you want to ensure you have job security, or that you'll be able to get a job easily if anything happens to the one you have now.
You want to make sure you're seen as a valuable asset to your organization.
But perhaps it's not only out of fear that you want to develop new skills. Most likely you really do want to bring value to your team.
Problem solving skills are an amazing way to do that.
Here's a list of nine perfect reasons why problem-solving skills are great for your career.
9 Reasons to Develop Problem-Solving Skills
1. Your project is likely going to encounter problems.
No matter how well you plan, problems will likely arise. When you can pull your team together to address the problem, you give your project a greater chance of succes.
2. As a project manager, it's your role to help your team solve problems.
Your team is looking to you to lead them through problem-solving. You may not have all the answers, but you need to know how to facilitate problem-solving sessions with your team.
3. You can apply these skills across teams.
If you work for a large organization and want to move around the company, problem-solving skills can work with any team.
You'll be able to take these skills to any other team you move to, and start working right away!
Every problem is a gift. Without them we wouldn't grow.

Tony Robbins
4. You'll stand out…in a good way.
If you can work with a team to solve problems, others will notice.
The ability to walk a team through problem-solving sessions and come up with solutions will get you noticed, in a good way.
And others will begin to trust you as a resource to help solve problems.
5. You'll have the confidence to handle tough problems that arise unexpectedly.
Whether you're new in your role and suffer from imposter syndrome, or have been in your role for years, the ability to solve problems will increase your confidence.
And you'll be calm in the face of challenges since you'll have the tools to work through them.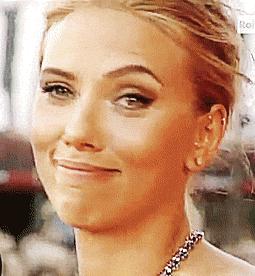 6. There will always be problems and the ability to solve them will make you indispensable.
Alright…no one is completely indispensable.
But your ability to solve problems will make you a much more valuable team member than if you had a narrow skillset.
7. With problem-solving skills, you can make improvements in many situations.
Even if your organization isn't staring at a glaring problem, there are always opportunities to improve. You'll be able to isolate problem areas so you can increase efficiency, save money, or make customers happier.
This is a huge asset to any organization.
8. Problem-solving skills are highly valued in all businesses and organizations.
Even if you do become the Most Valuable Team Member (MVTM), you can't guarantee there won't be market disruptors that impact your job. Taxi drivers didn't anticipate Uber, after all.
Or there may be a merger that displaces you.
You need to be ready for anything.
This means you need to develo valuable skills that will get you hired elsewhere quickly.
Problem-solving skills are a perfect addition to your skillset.

9. You don't have to have all the answers to solve problems.
Many problems shouldn't be solved in isolation. They require collaboration for the best results.
Knowing how to lead a team through a collaborative problem-solving session gets you the best results in many situations.
And knowing how to identify experts, bring the right stakeholders together, and come up with and execute the best solution will make you a superstar.
Summary
As you can see, there are many ways problem-solving skills are great for your career.
Learn about several problem-solving tools with these posts: