Building trust with your team is critical.  And taking time to build rapport with remote team members is just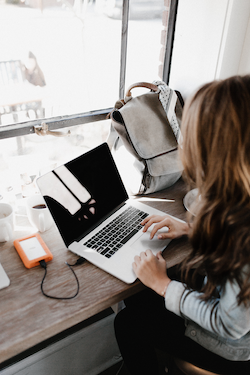 as important as building strong relationships with those in the office.
When you build rapport and trust with your team, you can work more effectively, collaborate better, increase morale, and improve motivation. Team members are more willing to work with you when things get tough.
Why It's Important to Build Rapport with Remote Team Members
A friend told me recently that her co-worker quit his job after only eight months. He couldn't build rapport with remote team members.
His interactions came off as pushy and self-centered.
This led to strained working relationships with peers.
The situation escalated until it became so bad that he left the company.
He may not have known it was his behavior that was the root of the problem.
It's easy to get focused on the work in front of you and dismiss the value of effort spent on developing relationships. Especially for type A people.
Even when working with people in the same office as you.
It Seems Trivial…Until it's Not
When I returned to Memphis after working in Washington, DC, I was still in that driven, focused mindset. I was determined to push things forward as fast as I could at work. The pace at the office was too slow for me, and I'd do what I needed to when things didn't happen as fast as I wanted.
Thankfully, someone pulled me aside one day and said, "Leigh, people don't like you very much."
I was shocked. "What?! Why?"
She responded that I needed to slow down. Not push so hard. Take it down a notch.
Whoa. That hurt to hear, but it was the nicest thing that co-worker could have done for me.
So I adjusted my approach. I recognized that taking time to get to know people was a valuable use of time.
Instead of being so narrowly focused on moving documents through review, I took the time to ask questions about people's families and vacations. I asked about their work. I talked about pets.
And it paid off. People warmed up and were more willing to collaborate and offer help.
Putting in the investment of focusing on others and developing relationships paid off.
If you're having trouble building rapport with others, especially remote team members, you need to take it upon yourself to make this important.
As a project manager or leader, you need to have your team's trust.
You rely on your team to get the work done.
You need them to cooperate and collaborate with you. You need information from them. You need them to respond when you ask questions, and to be open and honest when there's a problem.
And remote team members will be more motivated when they feel valued.
You'll have much greater success when you have trust and a strong relationship with your team.
[click_to_tweet tweet="Remote team members are more motivated when they feel valued. Taking time to build rapport and trust can help. " quote="Remote team members are more motivated when they feel valued. Taking time to build rapport and trust can help. "]
How to Build Rapport with Remote Team Members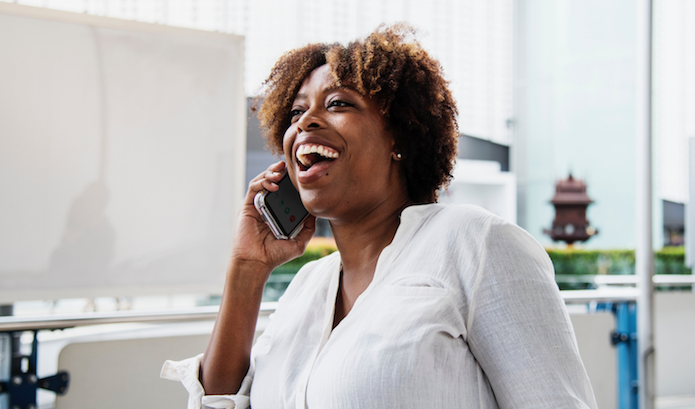 How to Build Rapport over the Phone
These tips will help you build rapport with remote team members when speaking with them on the phone.
Make sure you've not called at a bad time. This can be done simply by asking "Is this a good time to talk?" or "Do you have a minute?"
Engage in small talk or conversation. Make sure to tune into cues from the other person to tell if they're not interested or available to do so. You don't want to come across as wasting time. If they give short answers to conversational questions or seem distracted, that is a clue that they may be more focused on work. Respect that.
Match the speed and tone of the person you are talking with. If possible, you may also be able to match the tone. This helps build connection and rapport even more. I talk more about verbal matching and mirroring in this post.  (http://projectbliss.net/build-rapport/)
Take note of what's happening where your remote team members are. If there are terrible storms, you might send a short message saying "Saw the weather for your area. Stay safe over there."  If the team member is in another country, you could shoot over a short message with a nod to their local celebration. A short text saying simply "Happy Diwali!" can gain goodwill.
Show interest. Comment on or ask questions about things in their geographic area. You could ask about something noteworthy, such as a festival or travel destination. Or you could ask about summer or holiday plans.
When the team member shares information, ask questions. This shows others that you have an interest in what they're sharing.
Stay positive. Don't gossip or complain about co-workers.
Show empathy. Listening in order to understand another's feelings helps build trust. Focus on the person you're listening to, rather than multi-tasking. Try to identify the feeling they're expressing, and paraphrase when you speak back to them. This lets them know you hear and understand them. Read more on empathetic listening in this post: 5 Styles of Effective Listening That Will Make You Smarter
<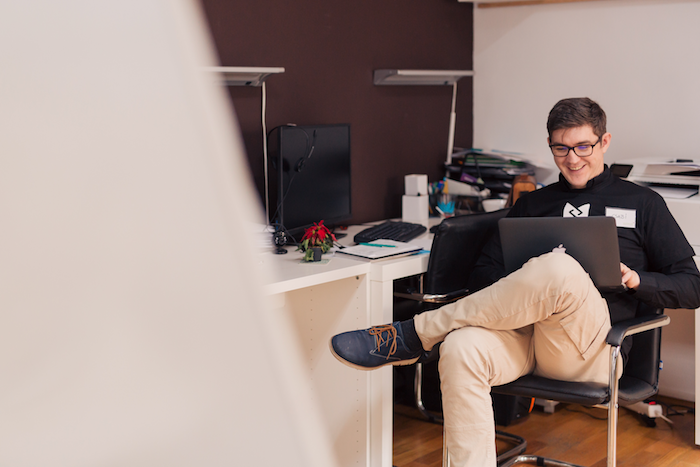 How to Build Rapport in Written Communication
Whether you're sending an instant message or an email, it can be harder to connect with someone when you can't hear the tone of their voice or show it in yours. Use the following tips to build rapport with remote team members when using email or messaging tools.
Let tone come through with the words you choose. Think about the tone you want to convey, then choose words that help it come through.
Use emojis. I used to cringe at emojis. It wasn't my style, and I thought they were too informal for work. But over time I've warmed up to them. They allow me to add warmth and more emotion to my messages. (Don't go overboard. Remember that you're at work and not texting your bestie or your tween daughter.)
Send a congratulatory email when you get good news about successes. If a remote team member overcomes a hurdle, gets an award, or has any other noteworthy event, take the time to send a message to say congratulations or "great job!"
Say thank you. When a team member helps out or goes above and beyond to provide support, make sure to say thanks.
Get People Face-to-Face When Possible
It may not be possible often, but getting face-to-face makes a huge difference.
Bring the team together in the same physical location. If it's at all possible, bring remote team members into town. It makes a huge difference when you can sit with someone and have a conversation face-to-face.
Use video conferencing if possible. If you have team members who are scattered in different locations, it can be helpful at times to use video conferencing if the tools are available to your team. This allows you to read body language and increase familiarity by actually seeing one another.
Summary
Trust is an important ingredient for strong teams. If you want to increase collaboration, morale, and motivation in your team, make the effort to build rapport.
What are your favorite ways to build rapport with your team?