This is a guest post by Shree Krupa.
Project managers do a lot of firefighting. Every day, project managers are putting out fires, both internally within the team and externally with clients. They juggle multiple tasks, manage stakeholders' expectations, and navigate tricky situations. The road they tread on every day is never smooth. They constantly need to overcome several roadblocks to ensure that the project stays within the agreed constraints of time, scope, and budget.
When it comes to project management roadblocks, there are a few that come up time and again. Often, using the right project management tool can solve many of these headaches. This can be particularly important if you're dealing with large or complex projects.
Here are six of the most common project management challenges and what to do in order to achieve better outcomes for your team and your projects.
1. Project Bidding Issues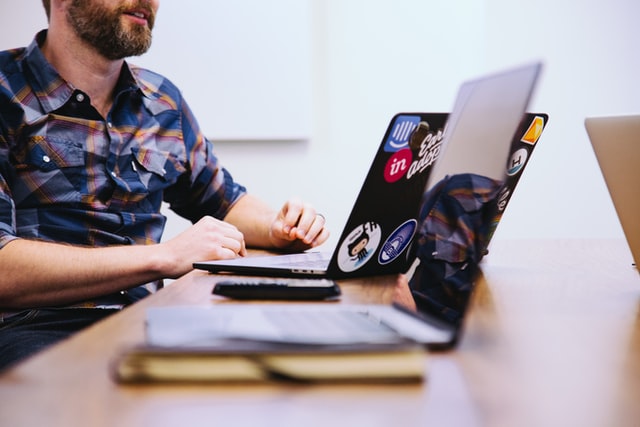 Accurately estimating project costs for bidding is important for landing the project and making it profitable. Much of a project's profitability A whole 80 percent of the project profitability is determined at the bid stage, and more than half of all projects do not deliver to plan. A poorly estimated bid can lead to losing the project to a competitor, or even worse, winning the bid and losing money due to unexpected costs and unaccounted overheads. While bidding on projects, there's very little room for error.
Solution: While many project managers are accustomed to using project management software, it likely won't be too much help for bidding issues. You can step up your game by using a professional services automation (PSA) system. This type of software brings together common tools all in one platform that can work seamlessly together. PSA software is evolving and by combining project management, analytics, time tracking, invoicing, resource planning, and more, a top-tier PSA solution can help account for all costs, expenses, and worker rates to accurately estimate how much a project will cost to complete. This helps managers make bids that will end up profitable for the company.
Sometimes, managers want to adjust costs and margins to see how it affects profitability. With a PSA solution, managers can automatically simulate different scenarios with different cost, margin and resource utilization numbers. No more messy formulas or inaccurate calculations on spreadsheets.
2. Inefficient Hand-Off from Sales to Delivery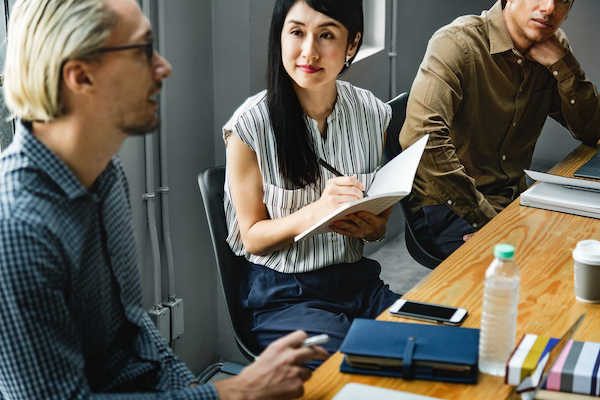 Handing off a project from the sales to the delivery team is easier said than done. When done seamlessly, projects continue smoothly. But when done in an unorganized way, a lot of valuable information gathered by the sales team is lost during the handover to the delivery team, eventually leading to managers promising deliverables that are hard to achieve, missing project deadlines, and delivering projects that don't meet the client's expectation.
Solution: When handing over a project from sales to delivery, use the best tools at your disposal and focus on effective communication. Using a PSA solution that integrates with your client relationship management (CRM) software can streamline the handover while giving both the sales and project management teams transparency throughout the journey. Integrating these two tools will provide you with centralized project data that everyone in your organization can use to make business decisions. This means the sales team will have all implementation-related information, such as the project cost estimate, employee availability, and the predicted timeline for completing the project to keep the client engagement on track. And the project manager will have clarity on the deliverables to better manage workers, cost, and profitability.
3. Resource Scheduling Conflicts
This PMI survey notes that inefficiently assigning workers to projects is one of the leading causes of project failures. Now, with remote work and access to a global pool of talent, it becomes more complex to schedule and assign the right workers for the right projects. You need to know who has the best skills for the project and who has availability. This can take time to uncover if you're not using a tool that can easily provide you with this information.
Solution: An advanced PSA tool saves managers from tediously needing to assign the right workers to projects. The tool automatically checks a worker's skill, experience, availability, and other criteria to recommend the best one from a global pool. Some PSA tools also act as a skills-and-certification repository. This allows resource managers to track and create a catalog of skill and certification updates in one place to proactively hire or retrain workers.
4. A Lack of Real-time Insights
Project managers can't drive a project to success without up-to-date information on project status, potential bottlenecks, probability of meeting the deadline, how much it has and will cost, and more. They need a holistic view of all the metrics that drive projects to success. But often managers complain about inaccurate, incomplete, or inconsistent data that is unfit for any analysis.
Solution: Find an advanced tool that will automatically collect data from users and systems to deliver current visibility into projects, resources, time, costs, and billing data. Having this type of data allows managers to visualize key business metrics and make informed decisions while easily getting and keeping resources, projects, and finances on track. You can quickly turn accurate, up-to-date data into actionable insights to make decisions as soon as they're needed.
5. Project Financials Related Issues
Finance and billing teams aren't able to start the invoicing process until all projects are completed. A company has employees and bills to pay, so it's important to invoice clients quickly in order to receive payment quickly. Project delays and delays in calculating billable revenue can affect your company's cash flow cycle, putting a big strain on the financial position of the company and could even cause revenue loss.
Solution: Use a tool that gives you full visibility into your project's financial health in real time. This allows you to more easily see all the financial elements of all your projects. You will want to model rates and bill plans according to the contract terms and account for every piece of work to raise accurate invoices on time.
6. Poor Governance
Project governance is everything that makes a project successful, such as the direction and procedures that are used. Setting governance for a projects means you're setting direction, determining who makes decisions, and determining who has project oversight. If you have poor governance in place, it has a negative impact on the project timeline, budget, and deliverables.
Solution: Standardizing project management processes is the best way to meet your organization's governance standards. Using a project management platform can do this for you by managing the entire project lifecycle by defining project stages and communication policies, organizing project documentation, standardizing billing, and more.
Steer Around the Roadblocks
These six roadblocks can hit both new and experienced project managers. By using the right tools, you can anticipate these challenges before they become big and prepare to navigate or eliminate them. Project management tools and PSA software provide project managers with an accurate view of projects to quickly identify problems and overcome them to ensure projects have a strong chance of being successful.